Poker heat is a poker game, which was made by a game company named Playtika. We are going to give you an insight into how this game is like. Also, we are going to tell you all about the pros and cons of this game, we have experienced.
Our testing of this game started about one year ago, so we feel comfortable with writing this review. We played it very often. It is important to point out that we played the browser version of this game, and we tried it on LG V20 Android mobile phone.
What Kind of Game is it?
We are talking about an online poker game where you play against other players. It is important to say that Poker Heat plays a Texas hold`em poker. Poker heat is slightly different than any online poker game you played. This game doesn't feature any tournaments, so you don't have the option of sitting or going from the table.
We can say that they have a fresh approach to poker. It is a little weird. So, let us give you an example. When you choose to play a Red Attack, the deck you are playing with has only the red suits in it. So, players are pushed to play more flushes. Poker heat has great controls, especially bet controls. You just select how many you want to bet or raise, and just click confirm.
Poker Heat Leagues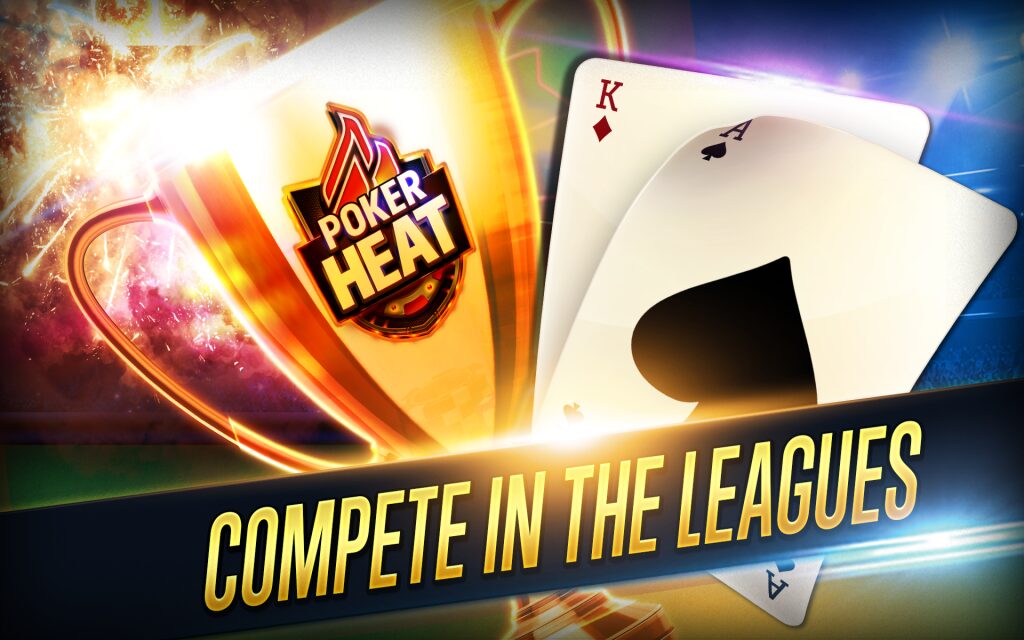 Another great part of Poker heat is poker leagues. Like its name is saying, every three days a new league starts where you will play against other human players. Depending on how you play during this league, you are going to be ranked in the end.
Also, you can move up and down during the league. If you are no playing regularly, you are just going to drop down in the league. Depending on your final rank, you will get a certain amount of chips you can use for further playing.
Collection Rings
Collection rings are the point you are collecting when you win certain hands or games. You can earn rings by getting a certain number of crowns. As it was the case with points you are earning in the league, you are making more progress with them when you win bigger hands.
Poker heat, with its collection rings, gives you the possibility to measure your success in poker. By increasing your poker skills, you will increase the number of points and collection rings, and by increasing them, you will be increasing your rank.
When you see someone that accumulated a large number of collection rings, you can see how many times that player spent on this game, and of course, how much success did he have in this game, Poker heat. When you complete a certain number of rings, you will get some bonus chips.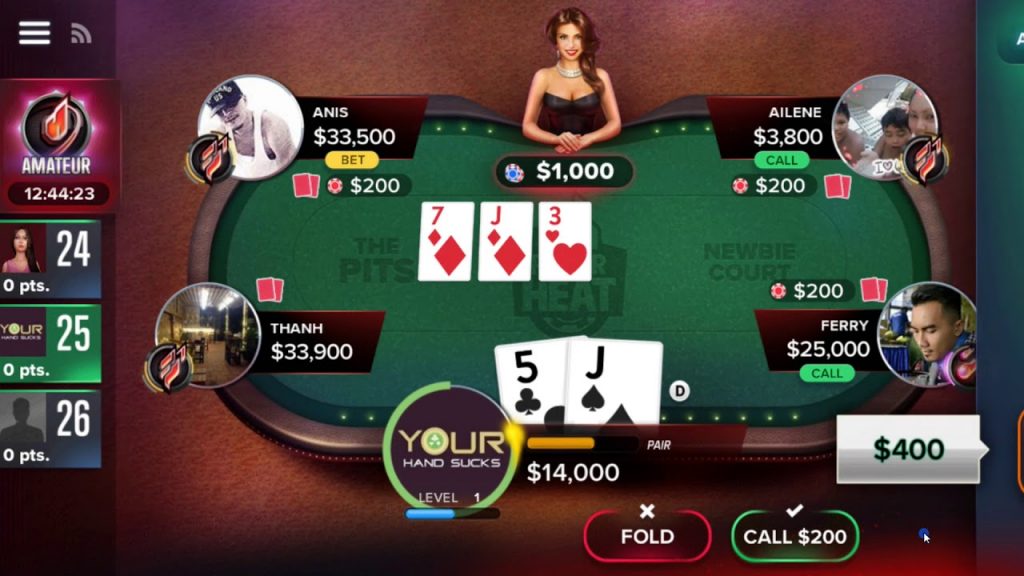 Few Cons of Poker Heat
In the end, we are going to inform you about some setbacks of Poker heat:
Four different color deck option
Full ring tables
Tables are pretty fast, more than we were comfortable
Option of multi-table