Most of the poker fans enjoy watching good poker movie, that doesn't necessarily have to be about poker, it is even preferable to be about gamblers, which usually is the case. Movies like that include at least one poker scene and are very entertaining. We made a list of six best poker movies you should add to your list of movies to watch, whether you are a poker fan or not. Take a look.
1. Rounders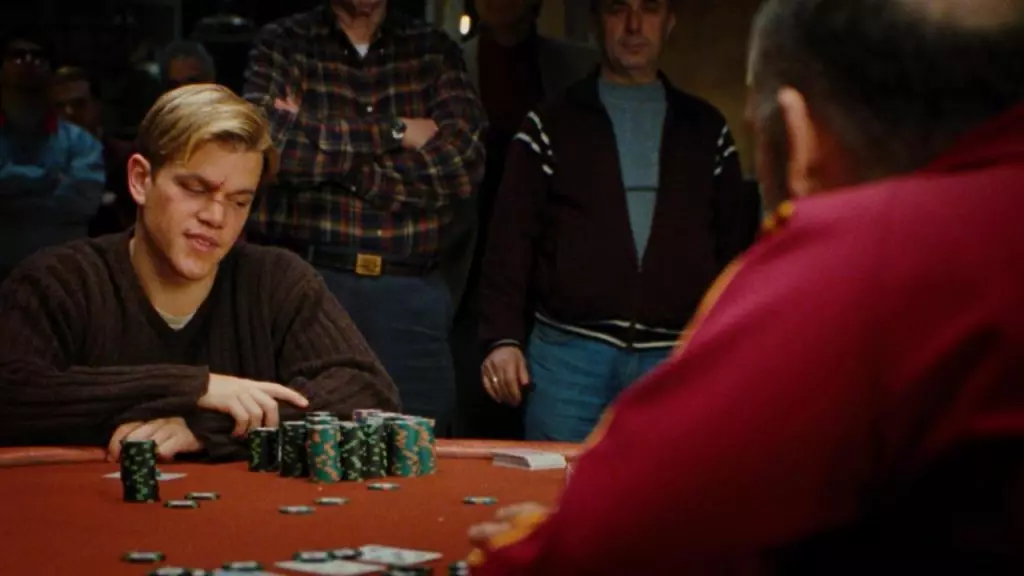 In 1998, the film Rounders was the one to introduce many people to the world of no-limit Texas Hold'em. Matt Damon and Ed Norton star in the film. They play two friends who need to win at high-stakes poker game to quickly pay off a large debt. This movie is all about modern-day poker and has really good lines. It is worth watching.
2. Maverick
This 1994 western comedy film stars Mel Gibson, Jodie Foster, and James Garner. The three of them are competing in a major five-card draw poker tournament, each trying to prove they are the best card player of their time. You won't learn much about how to play poker, but you will enjoy in witty conversations, the old-west image of back-alley bars, cowboys, and cards.
3. The Cincinnati Kid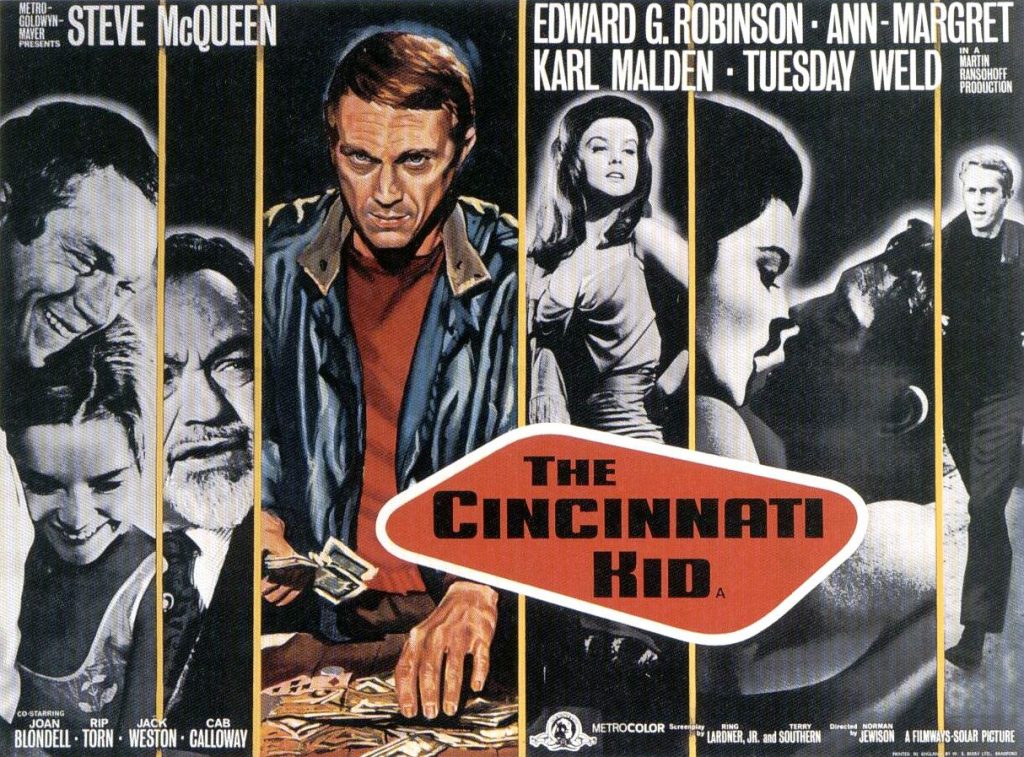 Another classic poker movie tells a story of Eric The Kid Stoner, played by Steve McQueen, who want to become famous as the best poker player. This 1965 movie is based on 1963 novel with the same title, written by Richard Jessup. The Kid learns that Lancey The Man Howard (played by Edward G. Robinson), a current holder of the title of the best poker player of all time, is in town, so The Kid wants to challenge him.
4. Lock, Stock, and Two Smoking Barrels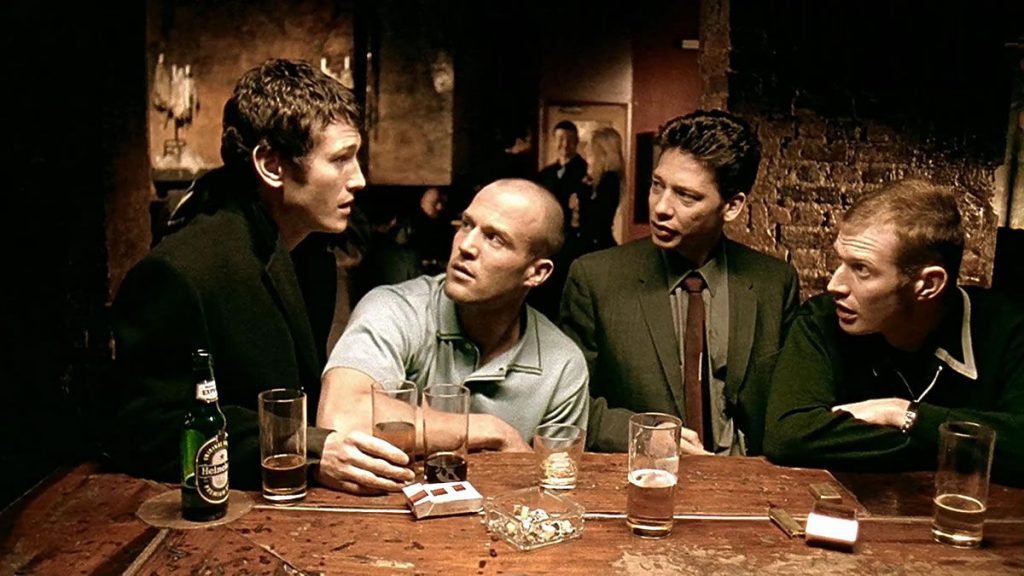 A 1998 crime comedy film tells a story of a high-stakes underground game of three-card brag, after which happens an operation of robbing a small-time gang next door, in order to pay off debts. Jason Flemyng, Dexter Fletcher, Nick Moran, Jason Statham, Steven Mackintosh, Vinnie Jones, and Sting star in the film. Four friends will be committed to robbing a gang next door after one of them loses over half-million pounds to a powerful crime lord in a game of three-card brag.  Guy Ritchie wrote and directed this film that is surely worth watching.
5. Honeymoon In Vegas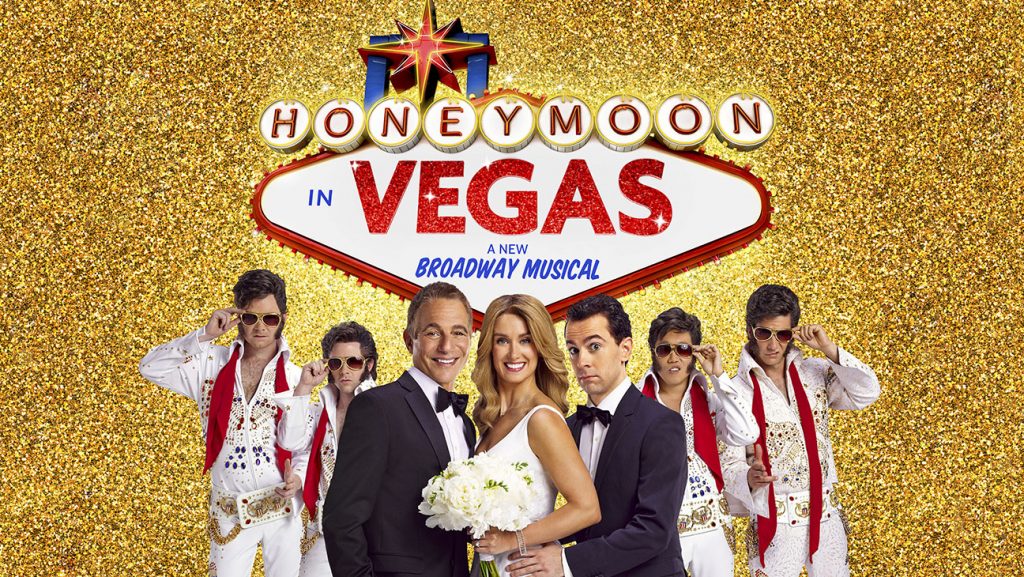 Andrew Bergman directed a movie which combines wedding, poker, debt, and cheating. Jack, played by Nicolas Cage, has sworn to his mother while she was on her deathbed that he would never get married, only to break the promise a few years later by proposing to his girlfriend Betsy (played by Sarah Jessica Parker). The two of them are about to get married in Las Vegas, but before the wedding, Jack loses in a poker game to a professional gambler, Tommy Korman (played by James Caan). Korman is willing to erase the debt if Betsy spends the weekend with him because she reminds him of his late wife. What happens next? Well, you will have to watch the film to find out.
What a perfect movie to get yourself excited for a few exciting rounds of Poker in Vegas. Bring your best suit and your straight game face. As soon as the chips are in the pot, things can get started. Our advice: bring a sexy sidekick to the table, assuring that your opponents will not have a second of focus on their place. The focus will lay on the revealing dress and her charming way during the play. No matter which way the game goes, you will be assured of her complete attention after the rounds are finished. For a sexy poker companion, make sure to click here.
6. A Big Hand For The Little Lady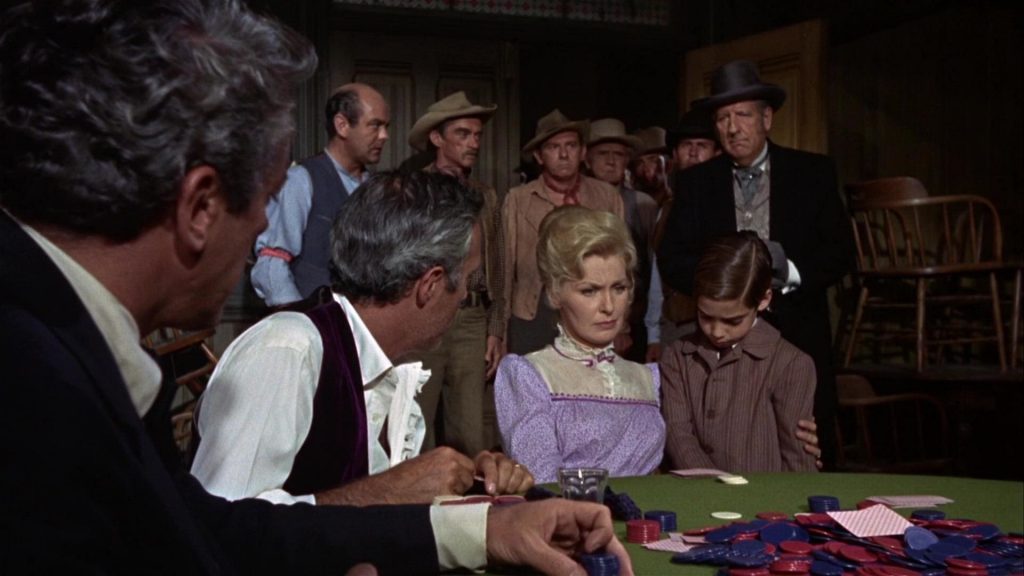 The 1966 technicolor western film follows a story of a man named Meredith who suffers a heart attack during a high-stake poker game after he stakes his whole family fortune to get in. His wife, Mary, who knows nothing about poker, steps in and takes up his hand. The film stars Henry Fonda, Joanne Woodward, Paul Ford, and Kevin McCarthy.