In recent times, poker has become increasingly popular, not only in Canada but across the globe as well. What truly ignites excitement in the poker community is the emergence of talented young Canadians. These rising stars are fully dedicated to their craft, not only embracing the traditional game but also giving it a fresh perspective. Their outstanding abilities prove that age is no barrier in poker.
Those wanting to learn from their example should check out the best Canadian poker players research, and this post tells a bit more about the three youngest players from Canada.
The Popularity of Poker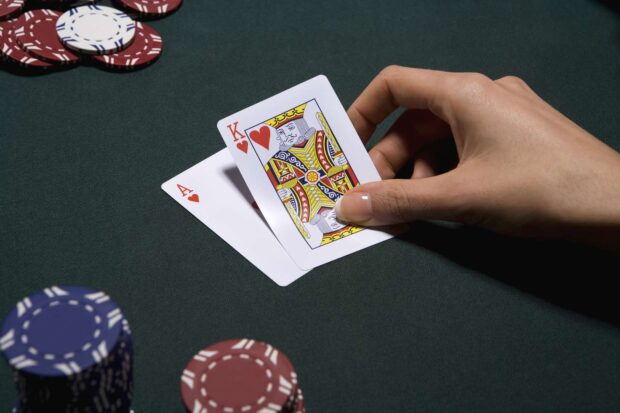 Poker has risen to remarkable levels of popularity, becoming a respected sport and a favorite pastime worldwide. This happened due to several key factors.
Firstly, televised poker tournaments have played a major role. These high-stakes competitions, viewed by millions, have transformed poker into a spectator sport, captivating audiences with strategy and intense bluffs.
The oldest TV global poker shows started back in 2000 – 2002 and they are still popular and people watch them. These days, poker tournament streaming switched to online platforms and the audiences are huge.
Secondly, the digital era has changed online poker, allowing fans to enjoy the tournaments from their homes, playing both video poker and even playing against other players online on Live Dealer gambling platforms. The accessibility of online platforms has made the game more inclusive, attracting both newcomers and experienced players.
Simultaneously, social media has expanded poker's reach, supporting lively communities and enabling players to share their successes and challenges.
Canadians have been in love with playing poker, for fun or for the sake of winning, and the popularity of poker games has been growing in recent years. In 2011, around 2.3 million Canadians reported playing poker for fun at least once a month, and by 2022, there were already around 3.1 active players.
So no wonder that poker fans are curious about their local poker stars, especially if these rising stars are young and promising.
Notable Young Canadian Poker Pros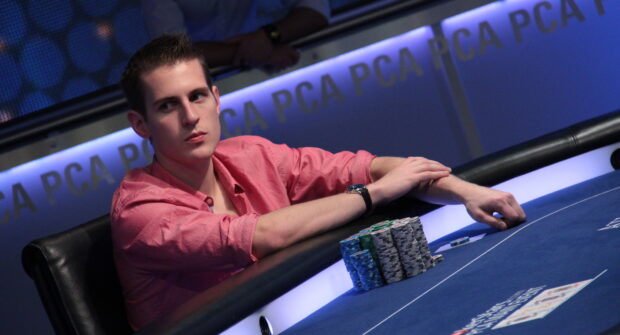 While there are many younger poker players out there, we are only interested in the most successful ones, and the list below highlights the youngest players among the most famous.
Mike McDonald
Age: 34
Mike McDonald discovered poker at an early age, instantly developing a passion for the game. His online journey began under the now-famous alias "Timex," and in no time, he had built up a bankroll of $100,000.His innate talent and deep affection for the game quickly yielded impressive results. For over a decade, McDonald has tirelessly honed his skills, amassing an impressive $13.3 million in live tournament winnings to date.
Timothy Adams
Age: 37
Timothy Adams, from Burlington, Ontario, Canada, embarked on his poker journey at the age of 18. His achievements include winnings of more than $2 million on PokerStars and $530,000 in Full Tilt Poker online tournaments, along with an impressive sum of over $24 million from live tournament victories. Adams is renowned for his adept execution of audacious bluffs, a testament to his ability to read his adversaries accurately. His remarkable adaptability sets him apart as an exceptional poker player.
Kristen Bicknell
Age: 36
Kristen Bicknell, a native of St. Catharines, Ontario, stands out as a remarkable poker player, known for her exceptional skills developed over countless online poker hands. Her impressive resume includes multiple victories at WSOP events, solidifying her status as the top-ranked female player in live tournaments. Bicknell's poker journey began during her college years, and in 2006, she made her online debut using the alias "krissyb24." Her commitment to the game was evident as she achieved the Supernova Elite status on PokerStars not once, but thrice, earning her the moniker "Ultimate Grinder" for her prolific online play.
Challenges and Opportunities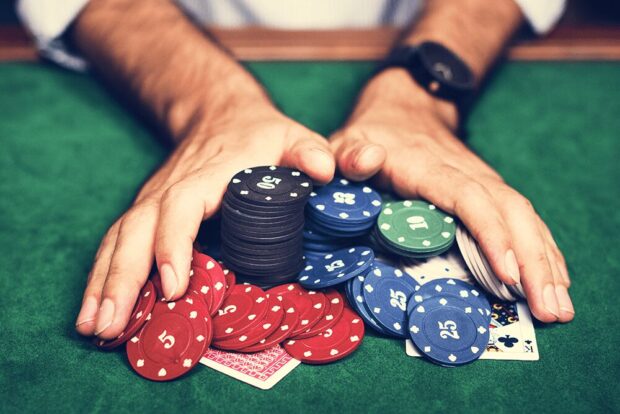 While being a promising young poker player is exciting, beginners may actually face some serious hurdles, and one of the obvious ones is starting bankrolls. Beginner players should definitely consider managing their financial resources wisely to navigate not only through one tournament at a time but also through a tournament season, by calculating the possibilities of their financial ups and downs.
Another important ingredient for success is the mental resilience necessary for the whole career due to poker's competitive and unpredictable nature as a game and as a career. This is why only young players who are dedicated and follow their strategy have a chance for success.
On the other hand, poker gives a lot of opportunities, both financial and other types. First and foremost, sponsorships for successful players and teams can be considerable. Not only professional players but even talented beginners can count on some financial support in their careers.
The other aspect is prestige and media opportunities. Many TV channels, shows, and online entertainment platforms are interested in famous poker players. Moreover, today social media give even more options for marketing a young player, thus helping to nurture new talents.