Playing poker and poker itself has become a kind of science for itself and the reason for this is the art of playing and how to play it. It is not only about various types and kinds of poker, but it is also about other psychological things that are connected to this game. All this has resulted in various teaching and educational, and even biographical, materials that have been written about poker so that people can get familiarized with this game. Let's see which books are among the best poker books in the world.
1. The Theory of Poker: A Professional Poker Player Teaches You How To Think Like One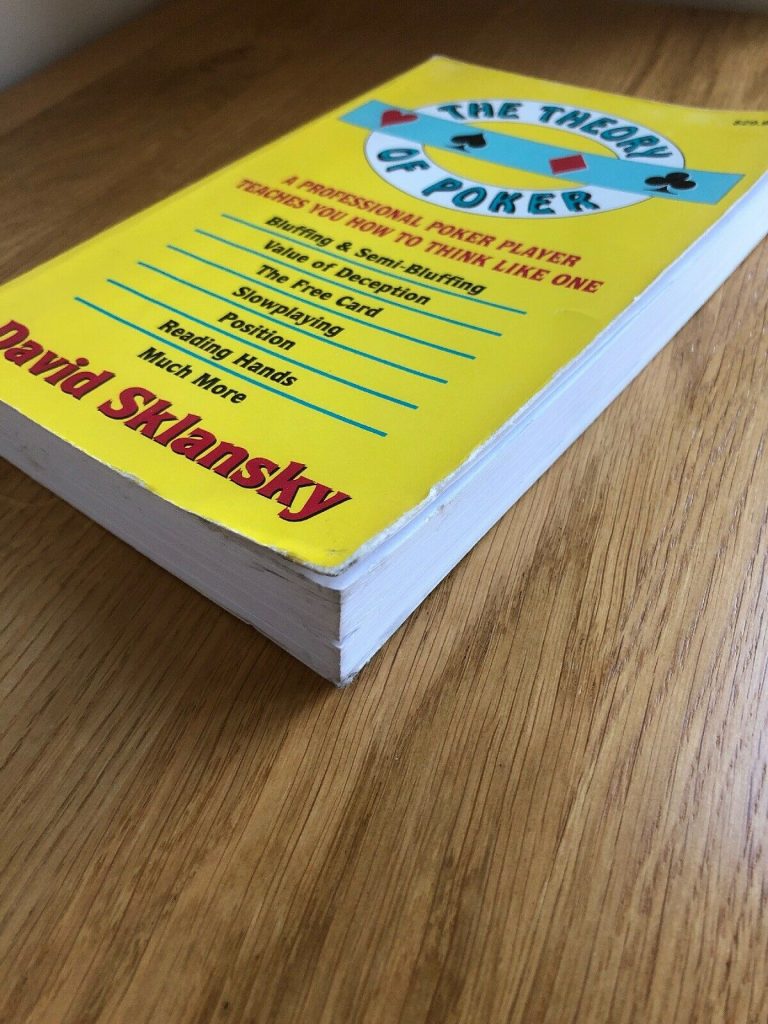 The price for this one is $29.95 and it was written by David Sklansky. It should be noted that this man is the author of 14 different books and all of them are related to poker and gambling. Many people consider this book to be the best for all those who would like to have a deeper insight into various strategies that can be used for various types of pokers. The book is perfect for all those who would like to know a bit of theory that lies behind various poker games.
2. Little Green Book: Lessons and Teachings in No-Limit Texas Hold'em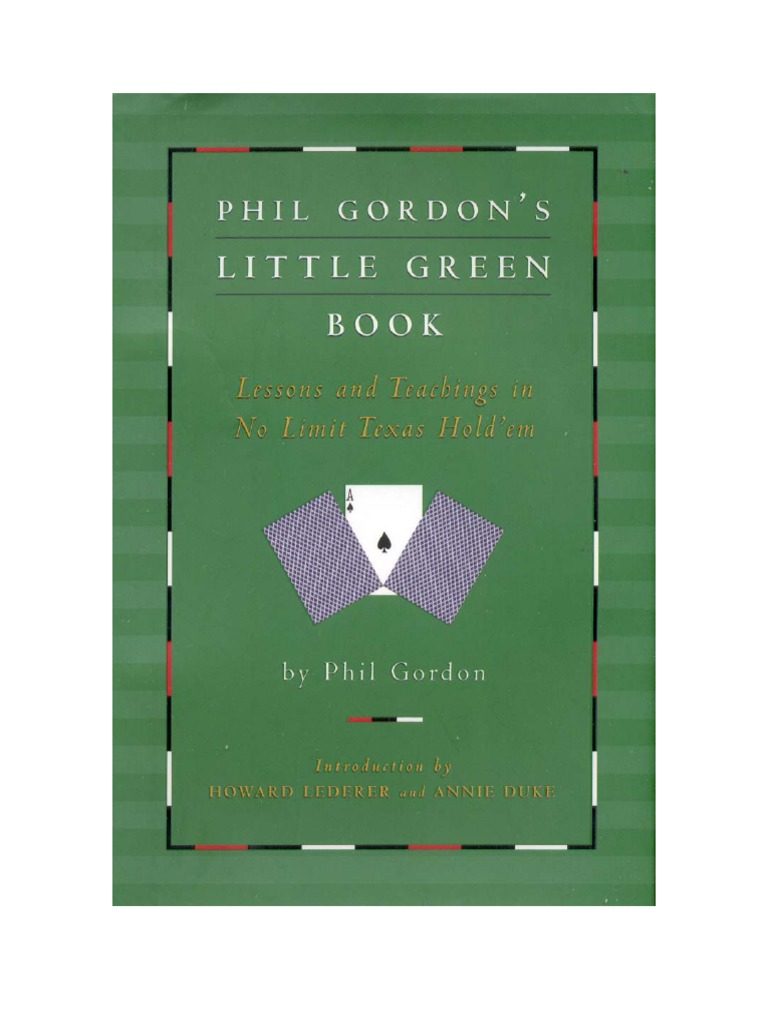 This book was written by Phil Gordon, and many people consider this book to be the best live-game experience from a man who in the game and who know what he is talking about. Being a former poker player is the author's biggest advantage and he thus shares various experiences and pieces of advice to all those who would like to become professional poker players. The book revolves around Texas Hold'em, the poker that the author used to play and which is considered to be the most popular type of poker in the world. If you read this book, you will notice that its aim is to make players develop their own style of playing, since this is one of the most important things according to the author. All details and strategies of Texas Hold'em are explained in detail.
3. Essential Poker Math: Fundamental No-Limit Hold'em Mathematics You Need To Know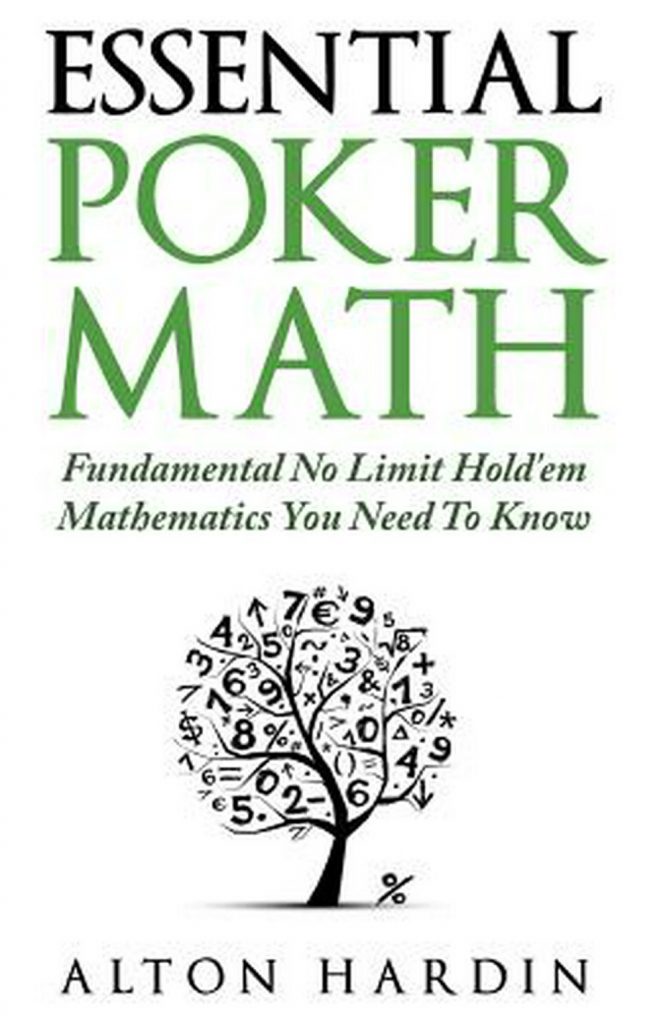 The book was written by Alton Hardin and the author tries to bring poker to its readers on a higher level. The book is about the things and strategies that are need for a person to become a prospective poker player. We should mention that the author of this book is a person responsible for the creation of MicroGrinder Poker School. The author and his books point out the importance of math in playing poker. The book is perfect for all those who would like to know how to use and apply math when playing poker. The players will learn some of the best pieces of advice when playing, such as what hands are the best when starting to play. The book tries to show that it is not only luck needed to be a good poker player.