Enhance your NFL viewing experience by placing a few bets on the games. Here is a basic guide to NFL betting markets to get you started.
Moneylines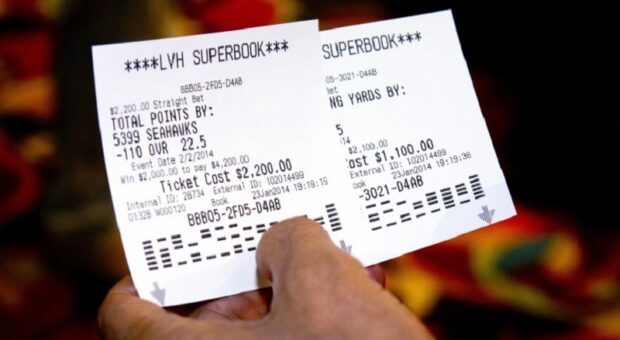 Moneylines simply means you will be betting on a team to 'win outright' or win the game they are playing. Unlike sports where a tie is a possibility, the NFL only has winners and losers even if a game goes into overtime, therefore money lines are your options when betting on a team to win.
As an example, the Chicago Bears could be priced at -500 on the money line against the Jacksonville Jaguars who in return could be +425 to win the game. This means the Bears are the strong favorites to win and you will need to place a bet of $500 to win $100 (or claim at $600 return). In contrast, a $100 bet on the Jaguars on the money line would earn you a $425 return (or $525 total return).
When odds are even on the money line, they will be displayed at either -100 or +100. This means when the bookmakers believe two teams are evenly matched, they will both be a similar price. Therefore a $100 bet will ensure a $100 win (or $200 return).
One way to maximize odds on the Moneyline is to select two or more strong favorites and group them together in an accumulator. By backing two or more teams placed at around -500, your odds will be increased and will put you in a position to earn better winnings. However, all the teams selected in the accumulator need to win to have a successful bet.
Points Spread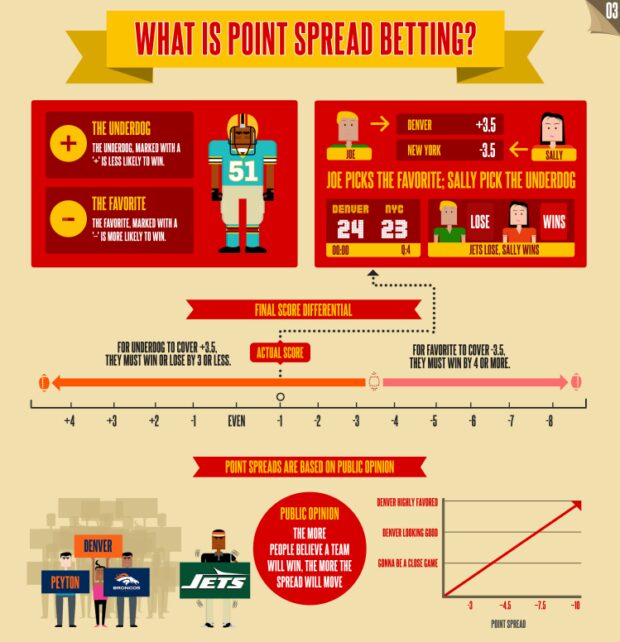 'Points spread' in NFL betting is the most common way a bookmaker will create competitive odds for a game where there are a clear favorite and underdog. The points spread creates a handicap where the favorite needs to win by a certain amount of points in order to win the bet. Reversely, the underdog will need to not lose by more than the points spread offered in order to win the bet if you choose to side with the underdog team.
Example: Chicago Bears are available on the points spread at -10.5 with odds of +100, which means if they beat the Jacksonville Jaguars by 11 points or more and you have placed a bet of $100, you will win $100 (for a return of $200). Similarly, if you picked the Jaguars at +10.5 points with odds of +100 and they lose the game by 10 points or less, you will also claim a return of $200.
All points spread bets are made available in increments of 0.5 so there is a clear winner and loser for each bet.
Over/under
While Moneyline and points spread bets depend on you backing one team over the other, over/under bets mean you will simply be choosing the number of points scored in an NFL game, taking winners and losers out of the equation entirely.
Example: A bookmaker is offering odds of +100 (evens) on there being more than 44.5 points in a game between the Chicago Bears and Jacksonville Jaguars. If you place a bet for there to be more than 44.5 points in the game and 55 points are scored (regardless of which team wins) then you will win the bet. Likewise, if you place a bet on the 'under' and there is less than 44.5 points scored, then you will also win.
Futures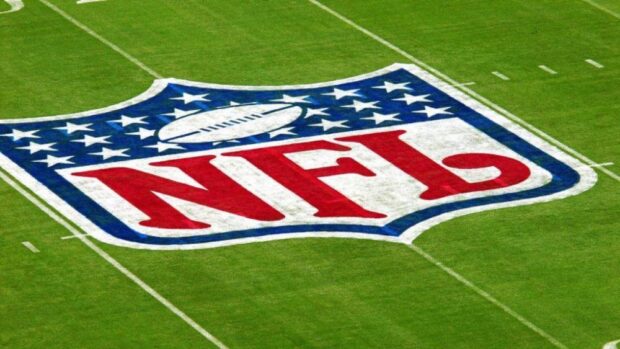 Futures bets are exactly what they are described: betting on an outcome to happen in the future, usually over the course of the season. This could include NFL futures odds to win the Super Bowl, odds to win the AFC or NFC Championships, leading touchdown scorer over a season, player with the most rushing yards, odds to win the MVP title, or any other market that applies to a bet that is played out over the course of a season.
Futures bets can be placed during pre-season – when the odds are likely to be at their longest – or during the season when odds will likely change but after you have had the chance to evaluate the player and team performances.
Example: Ahead of the 2019/20 season, the Chicago Bears were priced at +500 to win the NFC Championship. If you wanted to place a $100 bet on the Bears and they went on to win the NFC title, you would make a return of $600.
Props
Prop bets (or proposition bets) allow you to bet on various factors to play out during a specific game. These could include the number of rushing or receiving yards achieved by a specific player, a team's total yards, whether there will be overtime, and any other number of events that could occur during a game.
Example: Chicago Bears running back Tarik Cohen is priced at +100 to produce over 100.5 rushing yards during a game against the Jacksonville Jaguars. If you placed a bet on the over and Cohen rushes 105 yards, then you will win. Alternatively, if you backed the under and Cohen rushes 95 yards, then you will also win.
Conclusion
In the stats-heavy world of the NFL, there is never a shortage of betting markets to play during a game and over the course of a season. However, whichever markets you choose to play, make sure you do plenty of research in order to make the most informed betting decisions possible. If you do it right it can be as exciting as betting on horse racing, according to the best oddsmakers like Twinspires.com.
Equally, it is important to manage your bankroll and stick to a budget. Gambling on the NFL can be a lot of fun, but only when it is done responsibly.