Reading poker books with better strategies is a great way to get expertise as a poker player. Currently, more than 400 books are out there that have aimed to help in playing poker in the best ways. The process is on-going while the new books are coming with new strategies and taking place over new ones.
As a dedicated poker player, you may constantly on the mission to enhance your game plan. While looking for becoming a profitable player in this game, you should search for information by reading different books. That's why we're going to share the top five best poker books from Amazon.
1. The Theory of Poker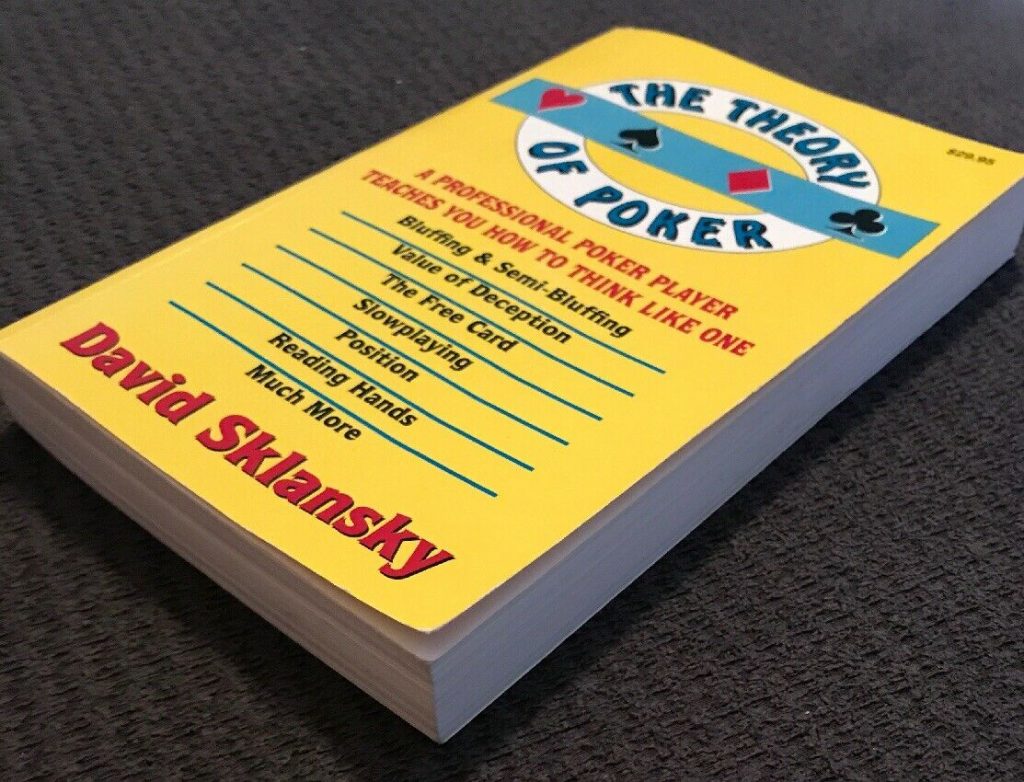 David Sklansky presents this poker book for the best strategy of the game. As a professional player of the game, he has explained nicely how your thinking should be like one. Many new books are coming out regularly with new strategies, but this book is a piece of gem as the proverb of "old is gold."
If you're very serious about to be a great poker player, this is not just a timeless piece; it's also a blessing of a godsend for you. The total number of books on gambling and poker of Sklansky is 14 and he won 3 World Series poker bracelets.
So, this is the book of this writer that you can depend on for the best results. Explaining the detailed strategy of the game, the book is extremely as reliable as practical. It comes with the strategy of different games of poker.
These include 5-Card Draw, 7-Card Stud, Lowball Draw, and Razz. It'll provide you the basic knowledge of these games, better than any other strategies of different books.
2. Phil Gordon's Little Green Book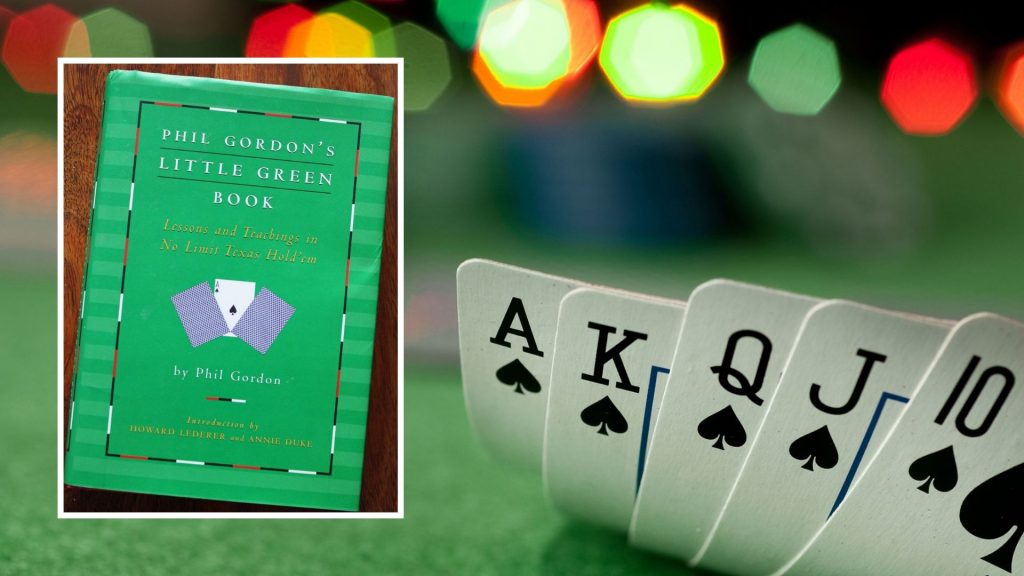 The next one in our list by Phil Gordon is perfect to learn the "No-Limit Texas Hold'em." As a poker player, Gordon has collected notes from his entire poker career, which is the combination of this book. You know that hold'em is a largely popular poker game and this book is all about it.
Becoming very serious about your earnings from a living poker game means you should be very serious about the strategy of hold'em. So, it has recommended being specialized in a particular kind of poker.
In this case, the very common type of poker could be a good idea while starting playing. Throughout the book, you'll learn how to be dedicated and develop your interpersonal skills regarding playing style.
Also, the book has explained clearly how you can get the top position in the game. After completely reading the book, you'll be able to face all types of challenges in this game.
3. Essential Poker Math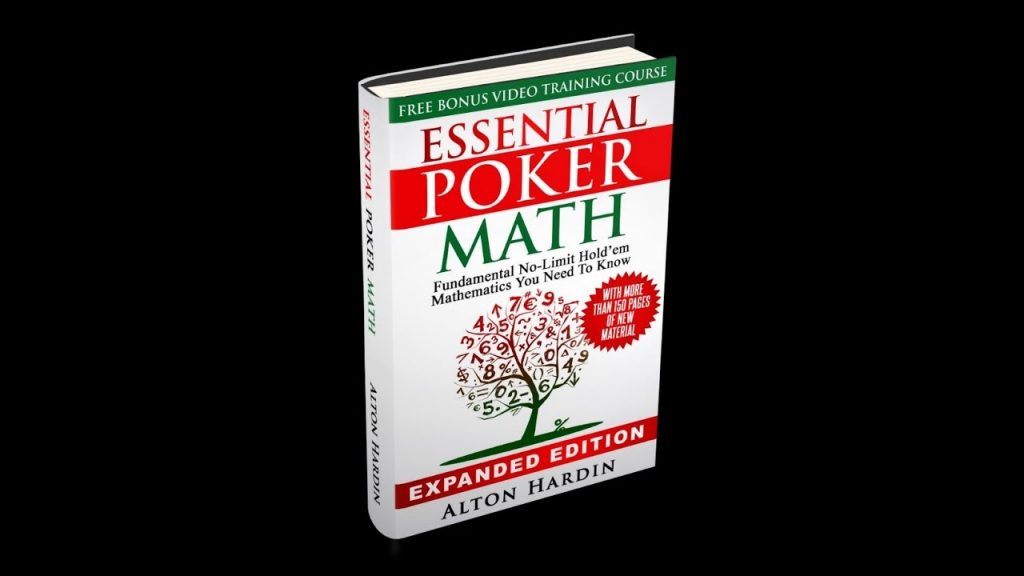 This book is an important poker math book by Alton Hardin and has taught about the strategy of hold'em. It's time to be very serious and it teaches something more than the basic poker game. This is because the success of the game will not come just with basic knowledge.
Taking your skill to the next best level, you need to understand the game from its practical and technical perspectives. You can do it just picking up and reading well this book. It'll teach you essential math regarding the game of poker as its name suggests.
Hardin is not just a famous educator; he is also the founder of the poker school 'MicroGrinder.' He has explained the importance of applying math in this game. Math is a very essential language on the earth and it has the same weight in the competition of poker.
Thanks to the book have written from the math perspective, it'll eliminate the largest weakness of the poker players. While applying math on the game, you can get wonders of it and this book is all about it.
4. The Mental Game of Poker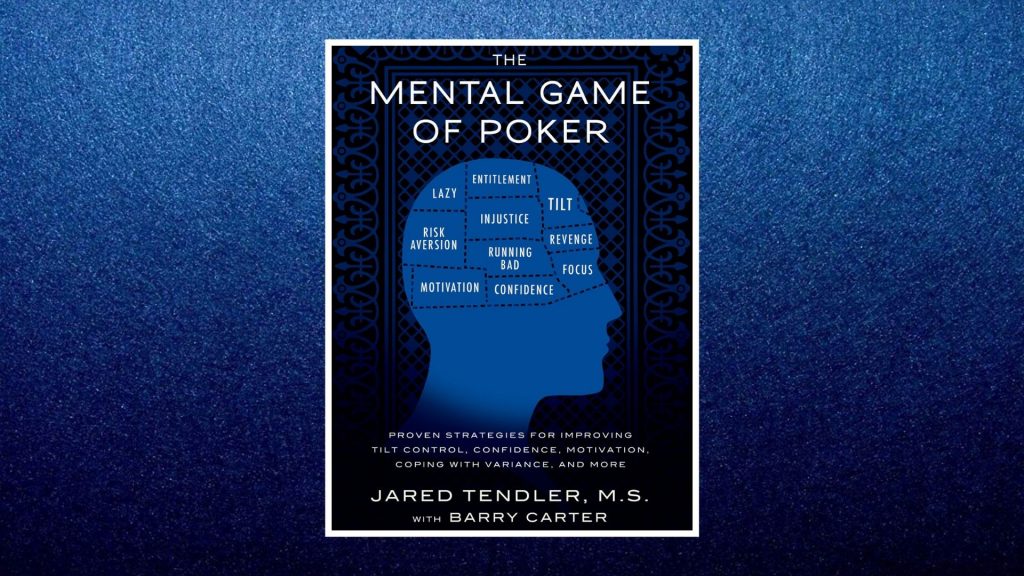 Looking for enhancing tilt control, proven strategies, motivation, dealing with variance, and confidence? Then, take a precious stone named "The Mental Game of Poker" Jared Tendler & Barry Carter and read it nicely.
It'll make you all set to face challenges and help you get successful in this game. The reality you have to take into account while playing poker is that we're human beings and not robots. Many veteran poker players believe that psychology is another part of the game along with math.
The writers have teamed up the best effort to avail you most out of the game throughout the book in terms of poker psychology. While reading the book, you'll find you on a self-reflection journey. So, you can evaluate yourself from the perspective of your strong and weak points.
Taking control over your emotions will help you to improve your game strategy significantly. When you'll complete reading the book, it'll easy to get a glimpse of the mind of other players, which is very essential for the game.
5. No-Limit Hold 'em For Advanced Players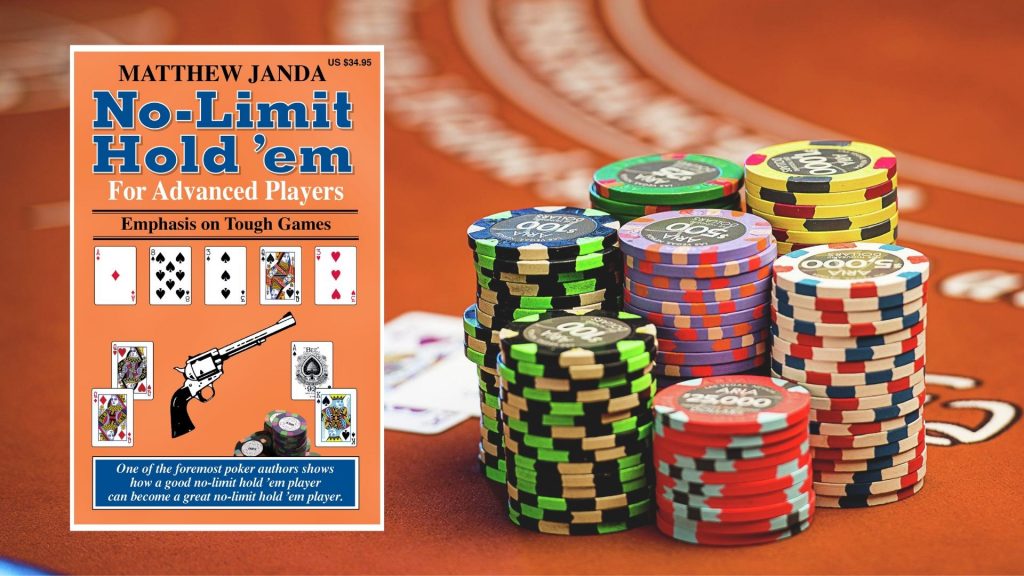 to get a better understanding of the strategy of poker game, you need to dive into this book. It'll help you to be a master of the game in aspects of psychology and math. You're just one step away from reading and rereading the book, which is actually a masterpiece presented by Matthew Janda.
The writer is extremely expert in the game theory and regarded as the top author of the poker books. This piece of poker book is a real gem that was released in 2017. Many professional poker players consider this book as the best among many others.
If you like to get just one book for everything then you should take this book that has the whole thing whatever you need to learn and get success in the poker game.
Conclusion
The above list is the representation of what we found as the research of the best poker books from Amazon. Becoming a well rounded and all-rounded player of poker games will help you these five best poker books.
So, keep these books in your collection and read them frequently with deep attention. They'll help you to become a successful poker gamer within a short period.