There are many ways people like to spend time with friends from eating out and going to the movies or a bar for a few drinks to going to a concert or sports game. Some people prefer to just hang out at home and organize dinners or small parties or gatherings.
However, nothing says guy's night more than having beers with your best buds and playing a few rounds of Texas Hold'em. No matter if you are a beginner at the game or have been playing for many years, this can be a fun experience everyone will enjoy.
Now, if you have hosted a few parties before, you are probably already familiar with everything you need. If this is your first time organizing such an event, you might be unsure of what to do or are wondering about all the things you will need for your setup.
There is no need to worry. Here is everything you will need to get to have a perfect game night with your friends.
The Basics
1. A Quality Playing Surface or a Poker Table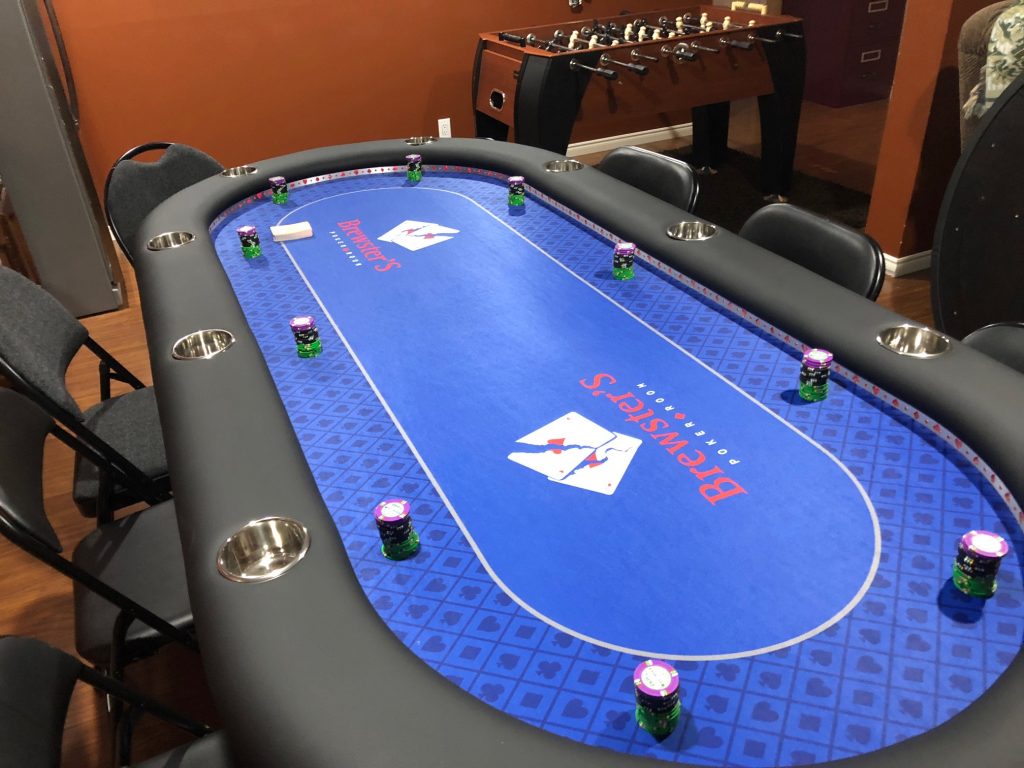 You do not have to go out and buy a full-on poker table, especially if you do not have a lot of extra room in your home. You do need a flat surface that is big enough for all the players to sit around comfortably and that will also give them some room to spread out without rubbing elbow to elbow. There has to be room for dealing with the cards in a way that everyone can see too.
The thing you should invest in is a quality green felt to lay over your playing surface. There is a reason why you will see this material on every casino table, so make sure you choose a fabric that is 80% cotton and 20% polyester. This will enable the cards to slide easily.
If you want to, you can buy a professional table to impress your group, so choose one that is suitable for your available space.
2. Playing Cards
While you can pretty much find alternatives to play with when it comes to most of the other elements, cards are the ones that are necessary for playing the game. This means that you should not bring out just any deck you have laying around your house and instead, invest in a proper card deck, just like the one used in casinos.
You will want to go for plastic laminated cards that do not crease, bend, and are easy to wipe clean. Most of these decks are also grease-resistant which is perfect if you are serving greasy snacks.
Now, if you are playing a casual game with your closest pals, you can have a little fun by buying marked cards. Essentially, they are a type of trick card deck, so you can fool your friends into thinking you are an unbeatable world-class poker player by using them.
This will likely result in a good laugh after which you can go back to playing the game with a regular deck. You can visit markedcardsmall.com if you would like to learn more about them.
3. Professional Poker Chips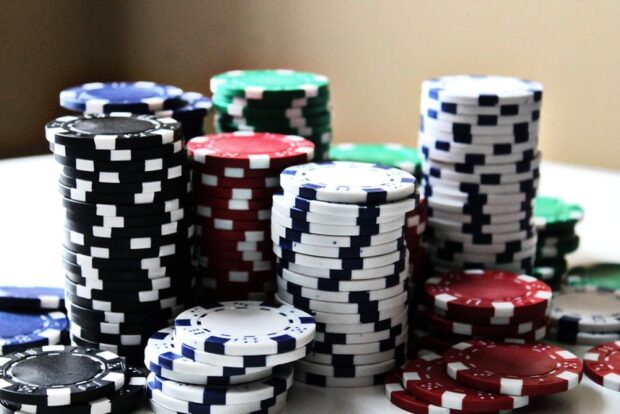 You do not need to have poker chips to play the game since almost anything can be used in their place.
However, if you are planning on making game nights a regular thing and if you would like to earn some respect, investing in a quality set of chips is the way to go. There are 3 types to choose from – plastic, ceramic and clay with plastic being the cheapest, most amateurish type.
On the other hand, clay chips are casino quality and less slippery. You can buy them online in nice sets and get some nice accessories with them such as a dealer button, playing cards, and more.
The Accessories
1. A Timer and Chip Calculator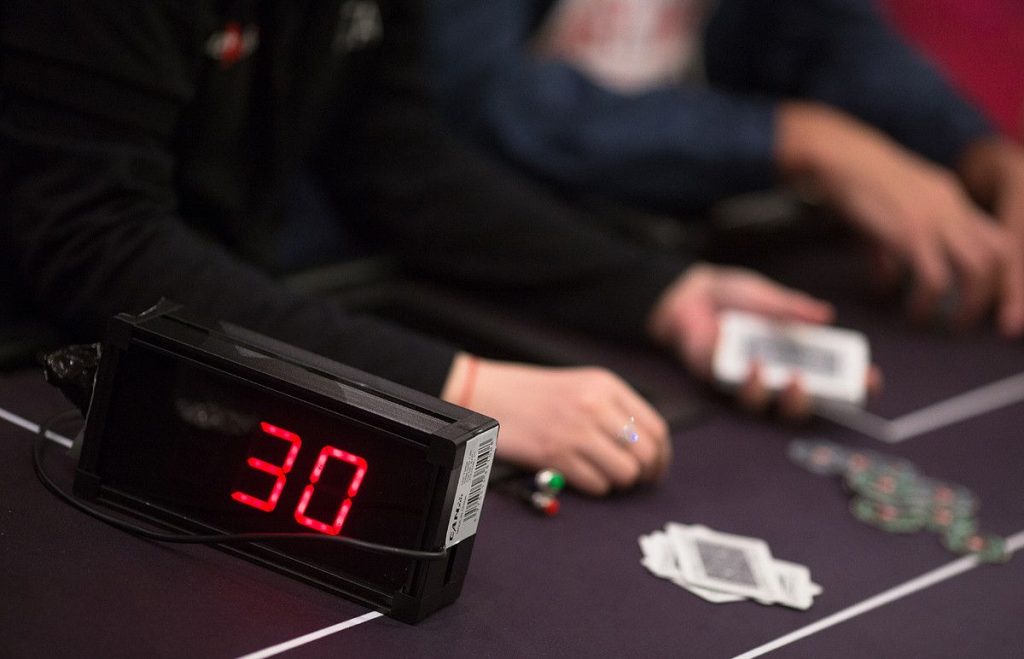 There is a lot to keep track of during a single game and you can make it a bit easier on everyone if you can lower that number.
For example, when it comes to blinds – forced bets posted by players on each side of the dealer's button, you can use mobile apps or websites that can help you find the best structure. Dealer buttons can also act as a timer or you can simply use your phone's alarm and timer to keep track of the blinds.
You can use the same apps or websites to calculate the distribution of chips per player. This is important for playing time, so it is always better to use a calculator instead of trying to do it on your own.
2. Comfortable Seating
Although it might be a fast-paced game, a casual six-player one can easily go on for at least 2 hours. It is important to provide quality seating, not only for the player's comfort but also because that is something every good host should do.
Cushioned chairs are a great option, but if you are running on a tight budget, go for cheap foldable ones and throw on some soft cushions for comfort.
3. Snacks and Beverage
The simpler your snacks are the better, so consider serving foods like nuts, chips, dips, wings, and the likes. To avoid staining your table felt, consider serving the snacks on a separate table.
As for beverages, you can ask everyone to bring a pack of their favorite beer or if you are planning to serve cocktails, one ingredient that goes into it. Make sure that non-alcoholic beverages are available too, not just for designated drivers, but also for players who want to keep a clear head during a game.
4. Etiquette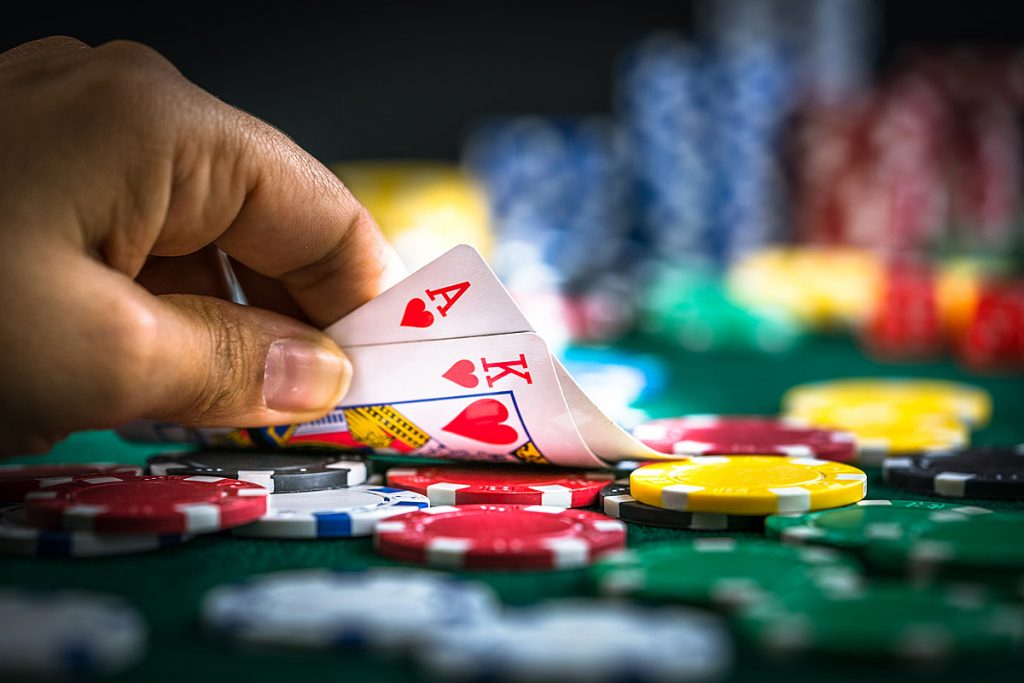 This entails determining what behavior is acceptable or not acceptable during a hand or tournament. Proper etiquette can include no smartphone use, chip handling, discarding cards, acting out of turn, whether players can wear sunglasses or not, are bathroom breaks allowed after a folded hand, etc.
Conclusion
People have extremely busy lives and meeting up with friends might not be as easy as it was when you were younger. Organizing poker nights will not only help you improve your game but your friendships as well. Setting regular and consistent meeting dates might not be necessary, but it will give you a chance to spend more time with the people you care about and give you something to always look forward to.