Poker is one of the most played and beloved games in the world, and there are many ways to play it. The most serious of these is, of course, real money tournaments and casinos, while the most innocent and fun, simply there for the thrill, are poker video games. Unfortunately, these are not as popular as most other games, but there have been some quite memorable installments. Furthermore, in recent years, full games dealing with poker have not been available. Still, however, there are some great games from a while back that are available today. Read on to learn more about them.
1. World Series of Poker 2008: Battle for the Bracelets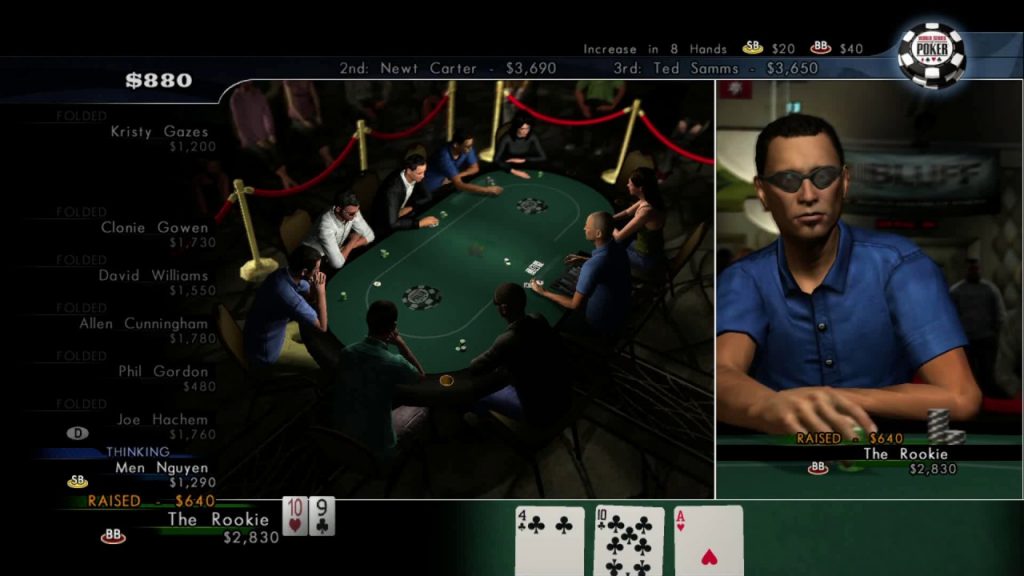 This video game is based on the famous and beloved gambling tournament of the same name, the World Series of Poker, and is actually a sequel to the previous game in the series, World Series of Poker: Tournament of Champions. The game came out for Xbox 360, PS 2, PS 3, PlayStation Portable, Nintendo DS, and Windows. What is quite interesting is that there are quite a few real-life professional poker players in this game, and you can play against them. They include Scotty Nguyen, Chris Ferguson, Phil Hellmuth, and Johnny Chan.
2. Poker Night at the Inventory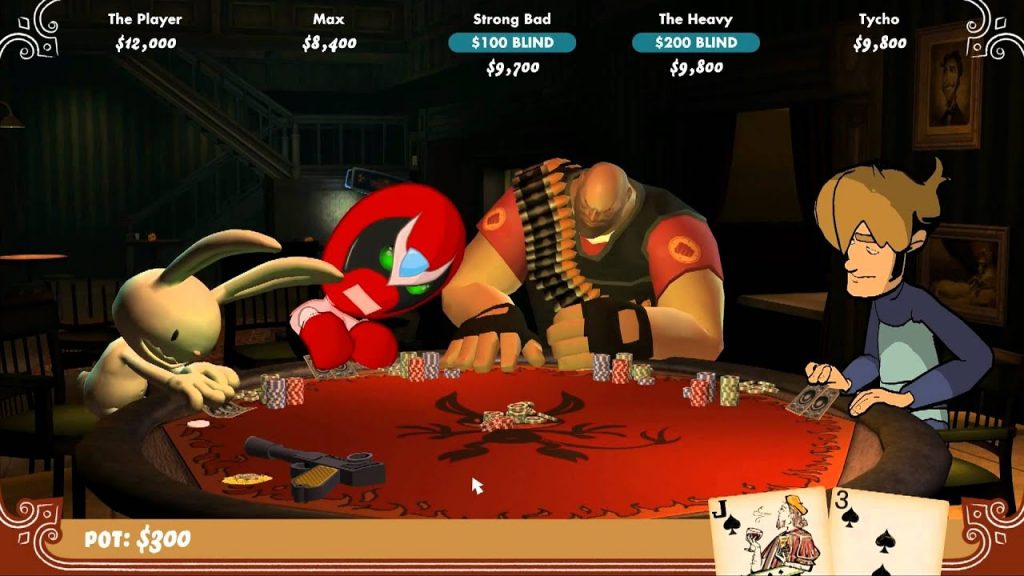 This poker video game is special and different than the rest. It is developed by Telltale Games, and it is quite interesting because it features characters from other video games and entertainment. These induce Tycho from the "Penny Arcade" web comic, Max from the "Sam & Max" game franchise, the RED Heavy from "Team Fortress 2", and Strong Bad from the "Homestar Runner" web series. The game originally came out on November 22, 2010. In the game, you are a newcomer to a friendly Texas Hold'em Poker, in which you must beat the aforementioned characters.
3. Texas Hold 'em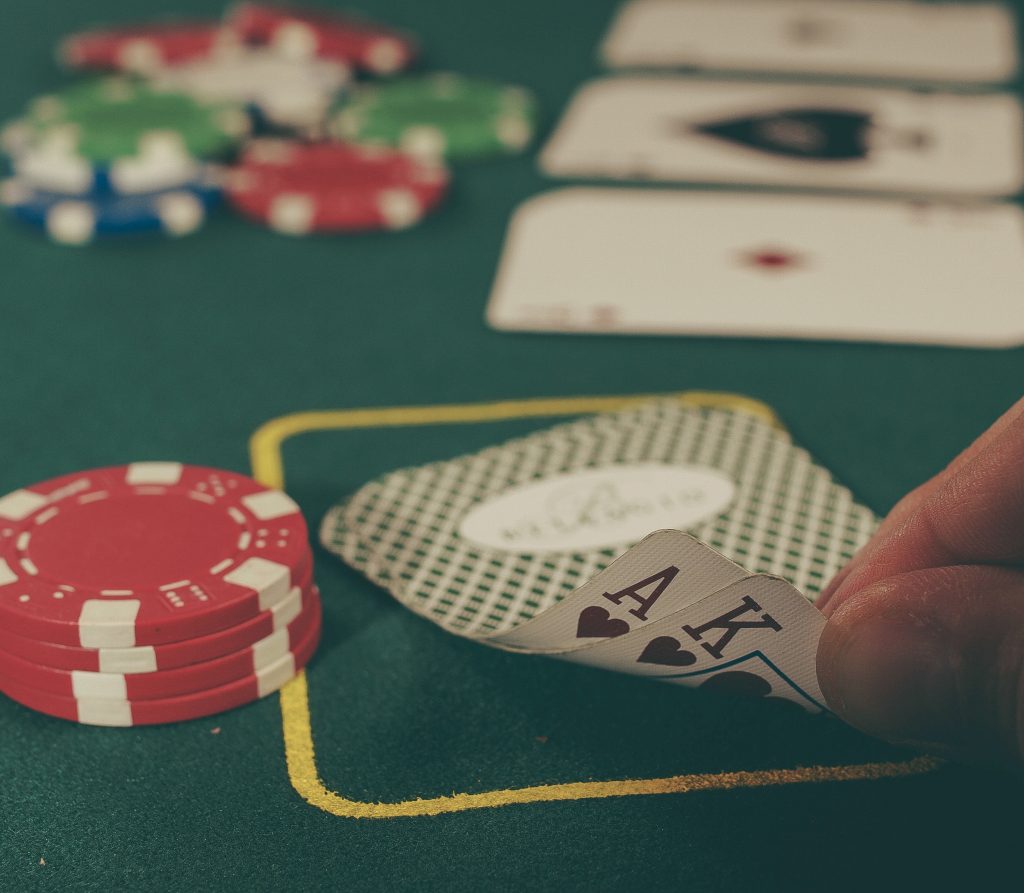 This Xbox Live Arcade is a virtual version of the most popular variant of poker, and it is the work of TikGames. This is quite an old game, as it came out on August 23, 2006, but it is still good. This is actually the first XBLA game that received a free download option, although only for a limited time of 48 hours. The game was also available on the Xbox Live Arcade Unplugged Vol. 1 disc, as well as alongside the Xbox 360 Premium and Zune 3.0 firmware. There are three single player modes in the game, which are standard play, tournament play, and scenarios. A maximum of eight players can play together on Xbox Live, and it even supports the Xbox Live Vision camera. In November of 2006, all of the bankrolls and leaderboards were reset, because the officials wanted to "eliminate inflated scores" that were made possible by cheating and various exploits.
4. Stacked with Daniel Negreanu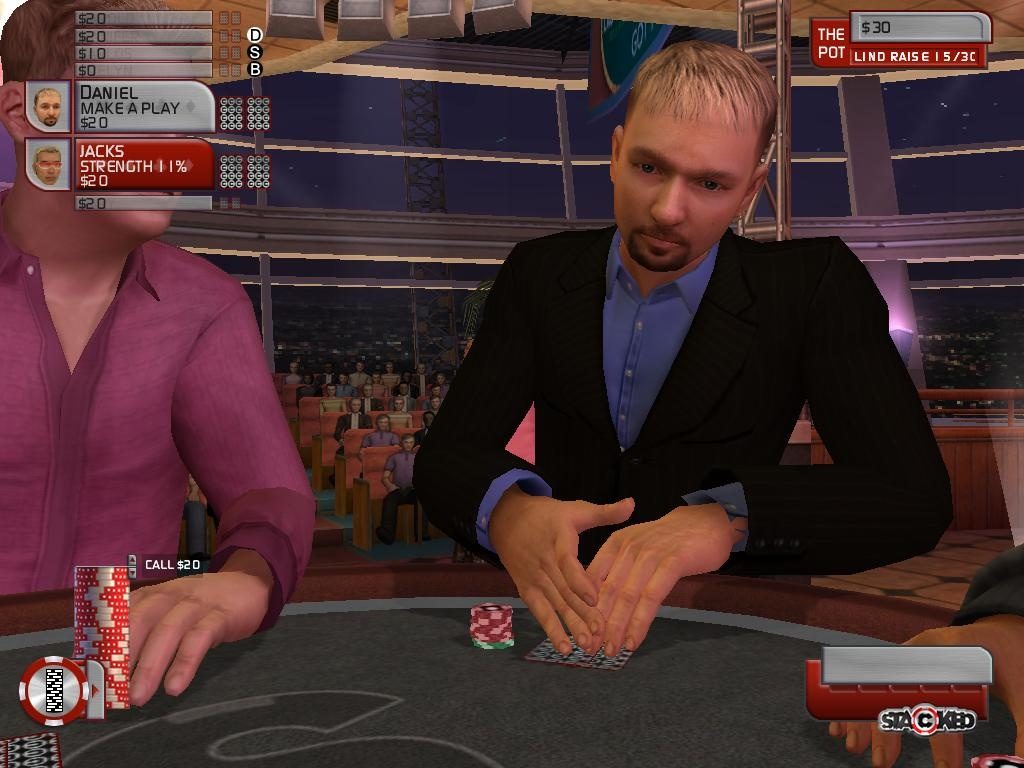 Simply and more commonly known as Stacked, this poker video game was developed by an American studio 5000ft and like the last, it came in 2006. It features the professional championship player Daniel Negreanu, but many other pro players also appear in the game, including Evelyn Ng, who was the titular character's girlfriend that year, Juan Carlos Mortensen, and Erick Lindgren. The variant of poker in the game is the most famous one, Texas Hold'em. The game was so popular, that the PC online version was hosted by none other than MTV. It did, however, have a problem on Xbox after the launch, as data would reset when going online. This was of course fixed with a patch that came soon.
5. World Series of Poker: Full House Pro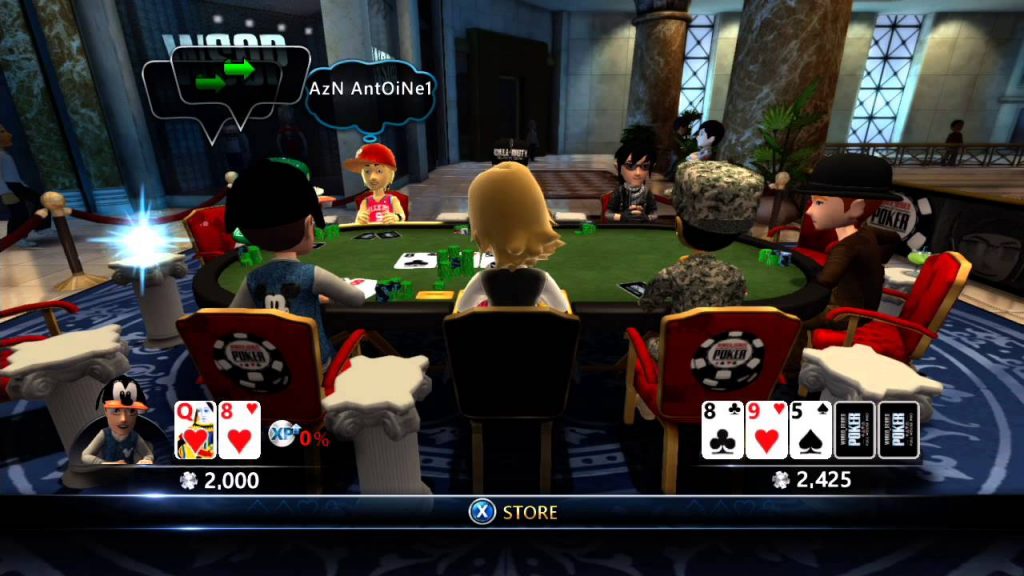 The last entry on the list is another Texas Hold'em game. This one was developed by Pipeworks Studios and published by Microsoft Games for Xbox 360 as an Xbox Live Arcade, as well as Windows 8. It is a sequel to Full House Poker but under the official license of the World Series of Poker. This is the newest game on the list, and it came out on September 4, 2013. It is free on Xbox Live, and every player gets bonus chips every 12 hours, which raises to even more if they claim it consecutively. Chips and gold can also be purchased with real money, and then spent in the game store, and to purchase special items.