When we talk about Las Vegas and Poker, we immediately imagine the WSOP World Tournament. But we must realize that Las Vegas is not just about any professional or amateur players, Las Vegas is a place you can find the best poker rooms in the world that has the fun you can't find elsewhere.
Today, we will be giving you a list of places you can find the best places to play poker in Vegas. You will find a concentrated stream of poker rooms, with a short description and presentation of the necessary information such as the atmosphere, the variations of games available, the number of tables, etc.
To choose these gambling establishments that we consider as the best poker rooms in Las Vegas, we have taken into account the proposed poker variants, the atmosphere, the practicality and also the professionalism of the croupiers and employees.
1. The Treasure Island Poker Room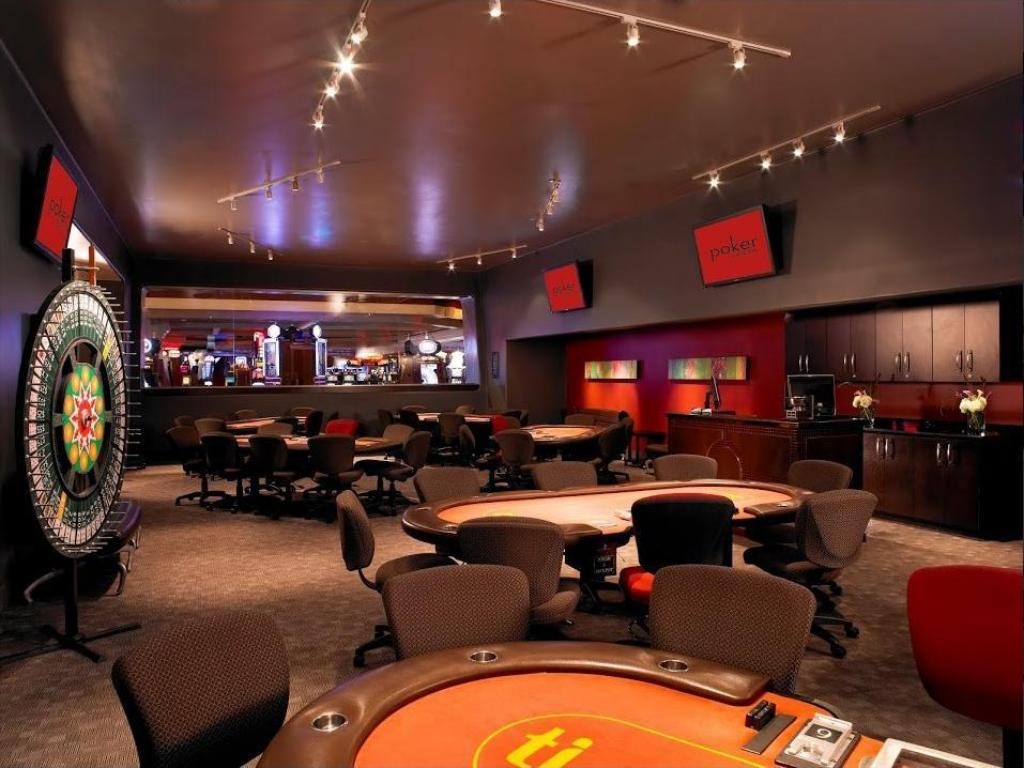 It's in a cozy atmosphere and in a very small poker room with seven tables that you can enjoy. This poker room is considered as the best poker rooms in all Las Vegas. With subdued lighting mixing with dark colors and allowing you to enjoy a relaxed atmosphere, this game room is somehow like an exception in the middle of the big casinos.
By playing on-site, you enjoy a well-isolated room and above all well located. This is an important detail because its situation allows you, for example, not to hear the hubbub of slot machines in the next room. Tournaments are organized every day in this very spacious room that is rarely crowded. Finally, this poker room usually welcomes professionals.
2. The Venetian Poker Room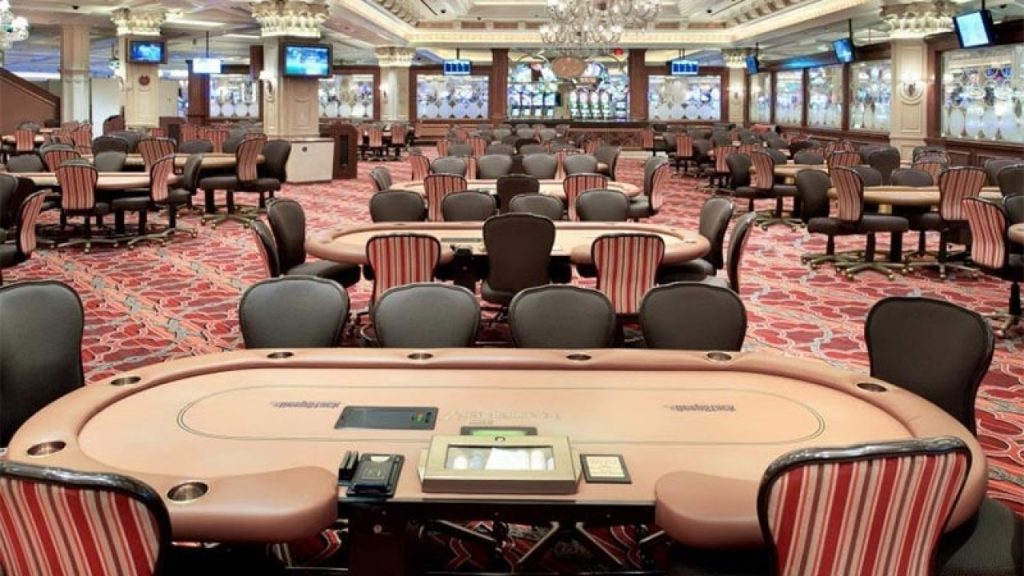 If you've ever heard of Venetian, it's simply because it's one of the best casinos in the city. You should know that the Venetian is also the largest poker room in Vegas, with sixty tables, which is almost ten times more than Treasure Island that we just presented above.
The Venetian Room enjoys a rather chic style and an impressive surface. With a beautiful decor that could be described as worthy of a royal palace, the room has tables that are clean and a panel of employees who are professional to allow you to take full advantage of many games. You can find many poker fans and tourists, but also professionals.
3. Wynn's Poker Room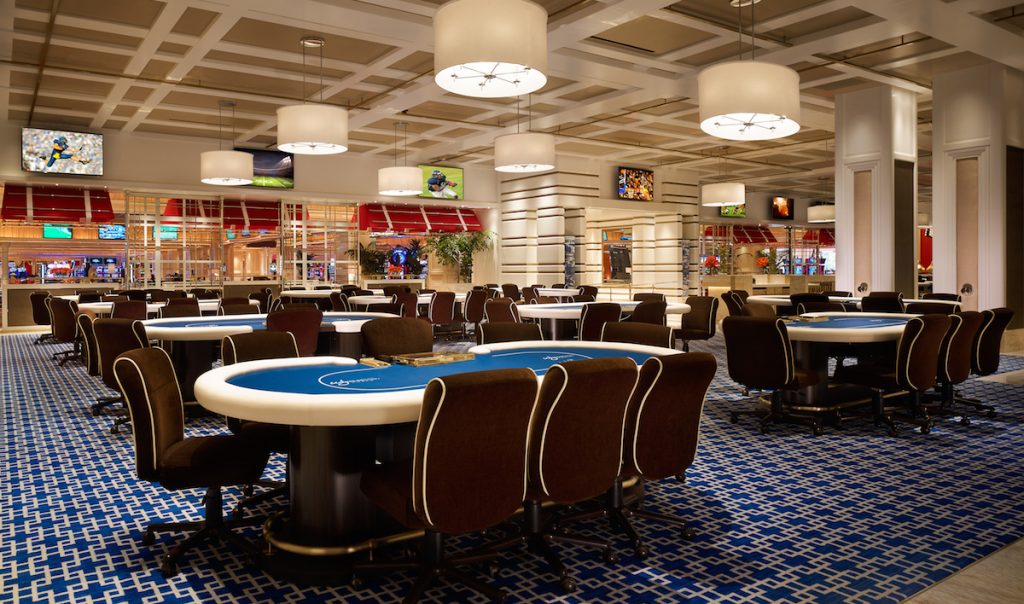 The Wynn's poker rooms also have an enjoying cozy atmosphere, the Wynn room quickly became a classic and a must. The atmosphere of the Wynn is particular and especially recognizable among all because it has a decor with dark colors, vintage objects, paintings, and beautiful sculptures.
The casino offers a poker room with twenty tables and regularly organizes tournaments with buy-ins starting, for example, at $ 140. Wynn poker room has an absolute comfort and an excellent quality of service.
4. The Poker Room Of The Aria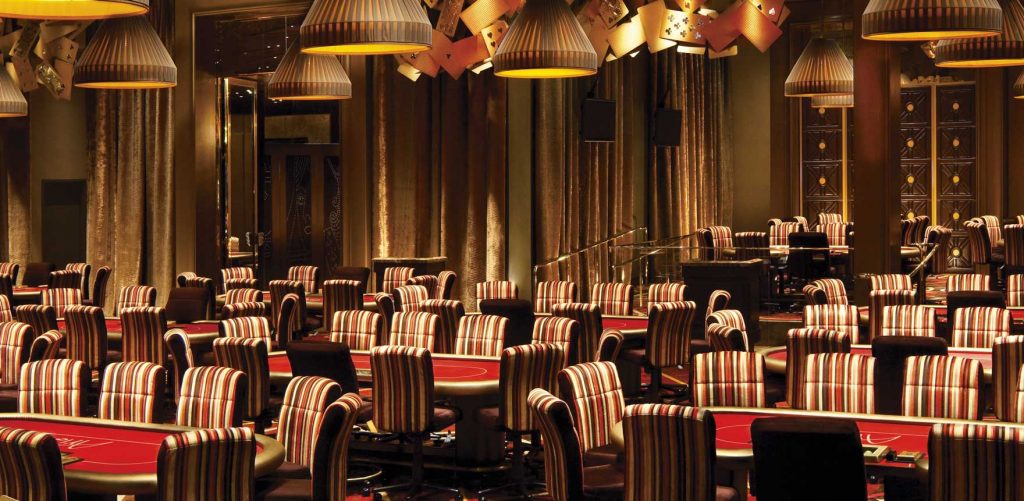 This poker room is always crowded. For the little anecdote, you should know that the great poker player Phil Ivey has a room there. Sometimes playing very high games, up to $ 300 / $ 600, he is not often, but his name still attracts many players on the spot.
Regarding the Aria room, it is very spacious and offers no less than twenty tables. These tables are divided into three sections, namely a first section where you can play with average bets and two other sections, a little apart, or you can participate in games with high stakes.
This poker room has its place in most ranking companies of being the best poker rooms in Las Vegas, because its decor is quite pleasant, allowing you to play in an apartment in brown and red tones, with large screens and card sculptures. Regarding the levels of play, they are very varied, and you can find beginners, but it is advisable to reserve your place in advance, given the popularity of the Aria.
5. The MGM Grand's Poker Room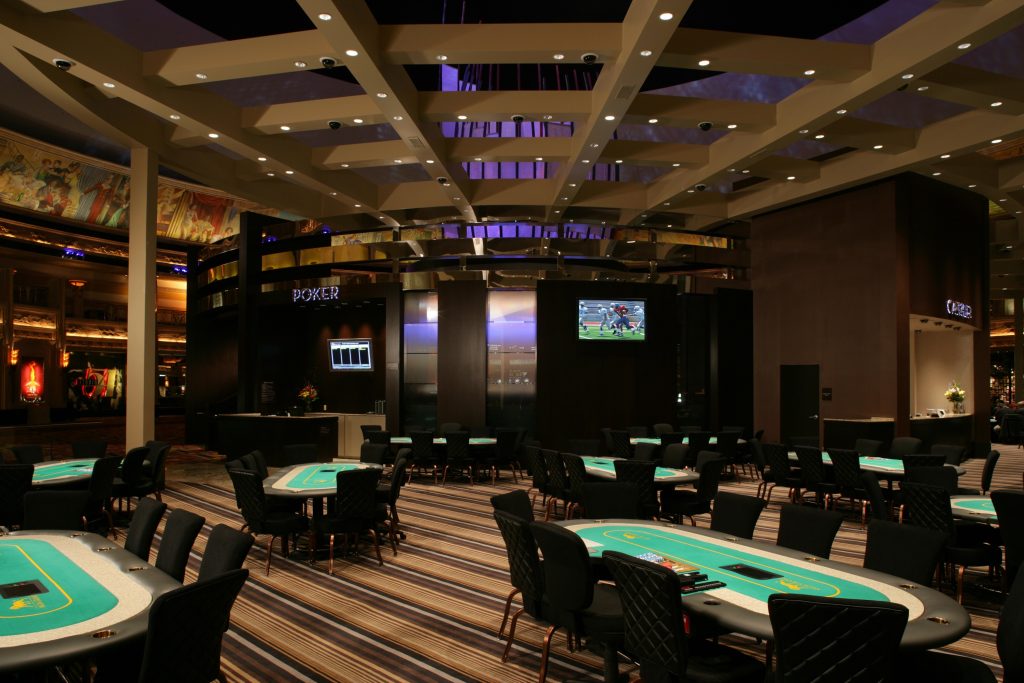 The MGM Grand and its 7000 rooms are not just one of Vegas' largest hotels! It is also one of the casinos that have the best poker rooms in the city. Just like Venetian, the room offers you to play with many beginners such as casual casino players, seniors, or even people passing by. With twenty tables in a very modern style and black tones, the room remains very popular with players, also if it is located south of the Strip, forcing visitors to have to travel much longer to other casinos in the city. The MGM Grand's poker room runs tournaments that are a little short, but whose buy-ins are $80.
6. The Poker Room Of Monte Carlo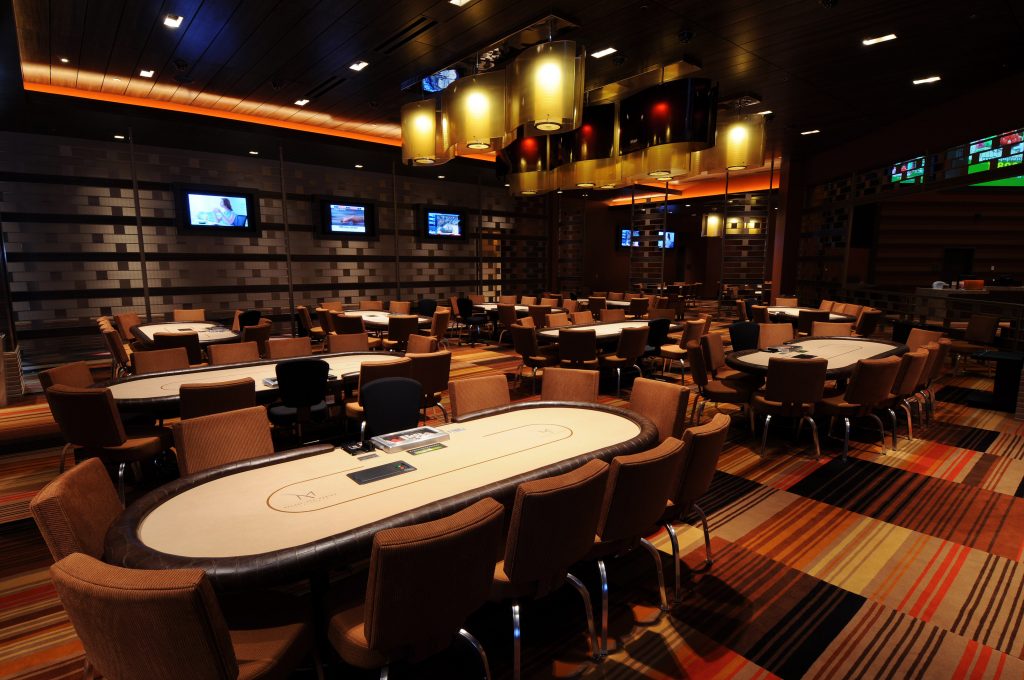 Still in the category of poker rooms that can be considered small, but cozy, here is the Monte Carlo room in Vegas. Indeed, this poker room has only eight tables, but it is nonetheless separated from the rest of the casino. This allows it to offer a friendly and relaxed atmosphere, to find experienced players and poker fans who particularly appreciate the traditional decor, including many screens and tablets. If you want a cool evening, the Monte-Carlo poker room is the perfect place for that.
7. The Poker Room Of Caesars Palace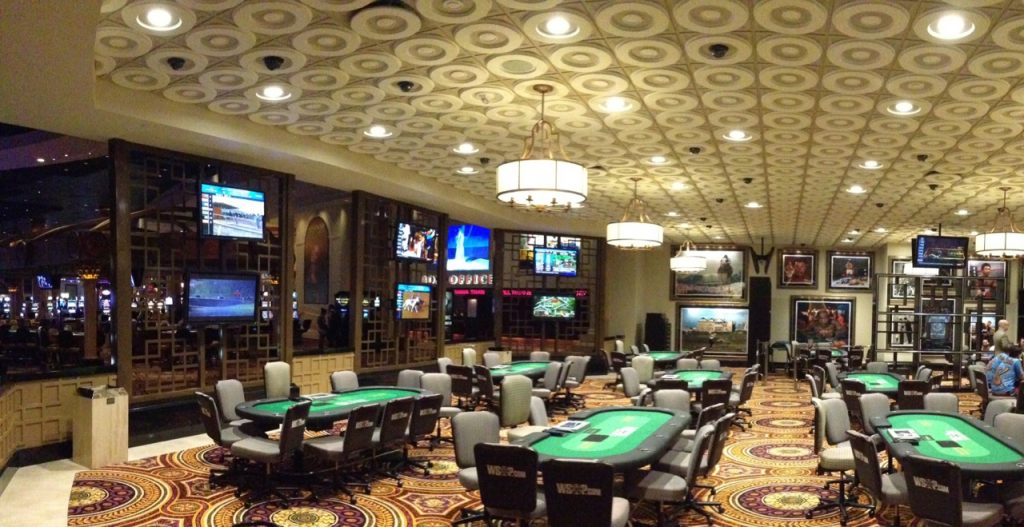 To finish our tour, we invite you to discover the casino of Caesars Palace, with a poker room that is divided into two parts. A first side allows you to enjoy 29 tables of cash games, while the second side offers you 33 tables of tournaments. By landing in this poker room, you enjoy a very spacious space and especially very clean, although a little too quiet, according to some.
Here are some best poker rooms in Vegas. This article is not to denigrate the other places and to encourage you, for example, to avoid at any price another room of pokers. But the selected seven rooms are to establish a ranking that, we sincerely wish, will allow you to find the one that suits you best, whether in terms of the quality of services or the general atmosphere that prevails.