Reno has proved itself as a top-ranking station for gamers. As an attraction for gaming, it boasts of over 20 casinos, which contain over 400 table games, and 14,000 gaming machines.
Below is a list of the best casinos in the district of Reno. Each of them offers what you might experience from a resort gaming establishment, with a wide variety in lounging, dining, and entertainment.
1. Pepper Mill Resort Spa And Casino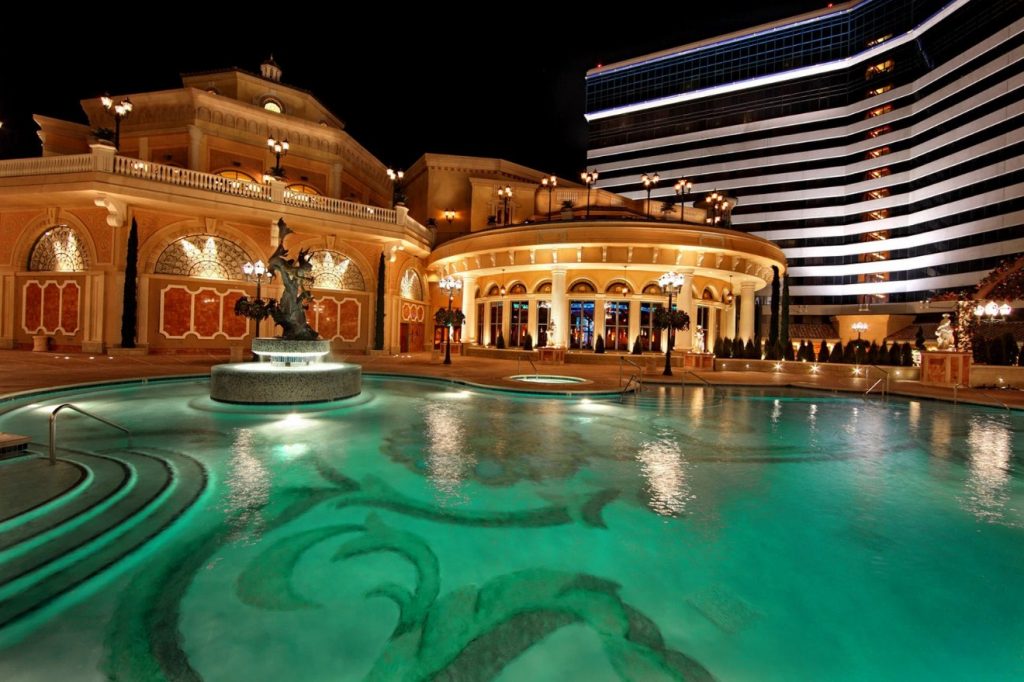 This is a frequently visited game house in Reno, known for its many award-winning features. A few of the awards comprise winner of 7 best facilities, AAA's four-diamond award for five years straight, best slot gaming in Reno.
Gamers would love to know that pepper mill was voted as one the best place to gamble in Reno. Peppermill resort spa and casino offer a 100 screen race and sportsbook theater for tracking betting.
2. Silver Legacy Resort And Casino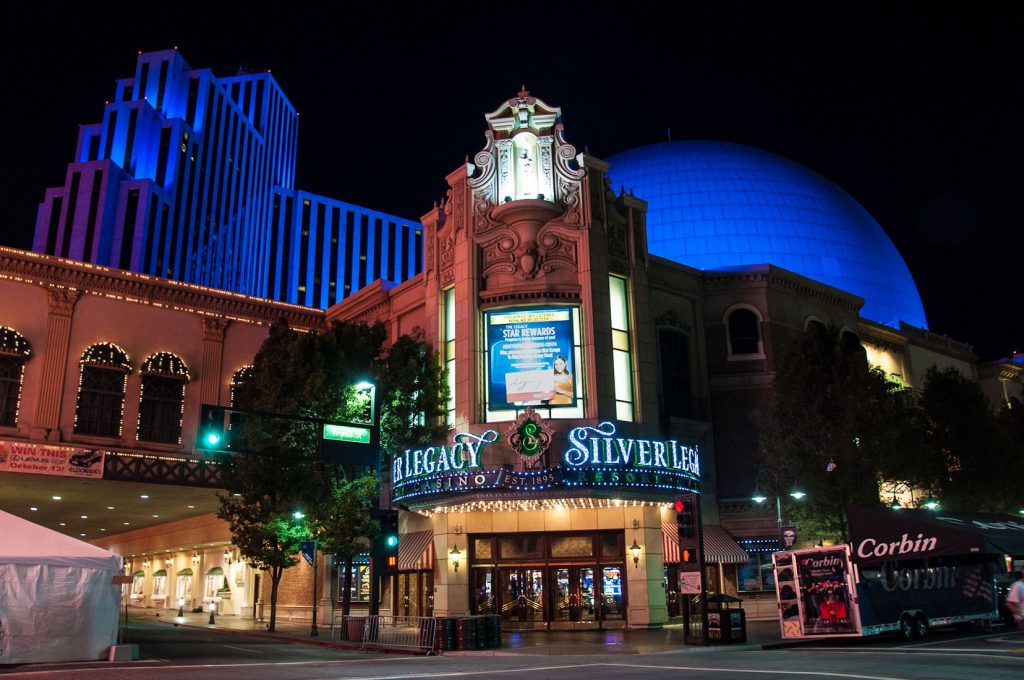 With it's silver dome alongside its enhanced silver tower sitting, this is the latest casino, and probably, the most prominent to prove itself on the city's skyline.
Silver legacy resort and casino offer a lot of options to gamers, with over 1000 slot machines that consist of progressives, a 30 screen race and sports Book Theater, and 85 gaming tables. It also includes ongoing tournament play and possibilities of exclusive bonuses on tap.
The silver legacy resort and casino often book world-class acts such as Johnny Mathis, Frank Valli and the four seasons, Foreigner, and George Lopez, the well-known comedian.
3. Atlantis Casino Resort Spa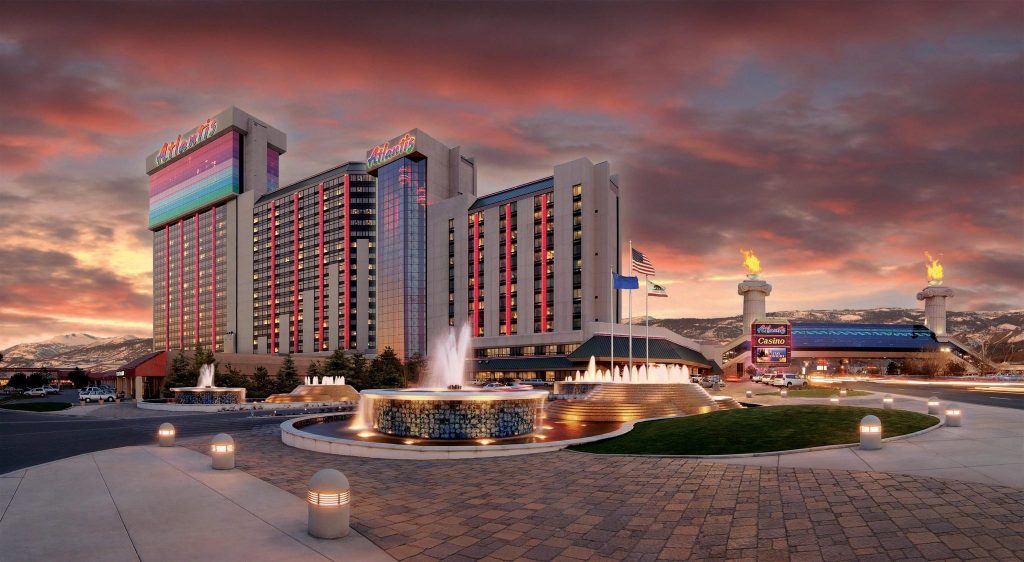 Atlantis casino resort is situated along the street from the city's convention center, with Mountain View rooms.
It has a casino floor space of over 60,000 square ft. and contains over 1200 video poker and slots. The slot ranges from state-wide progressives like megabucks to penny gameplay. It hosts the usual broad variety in sportsbook play, table, and race.
Recently, Atlantis casino extended its high limit area, providing gamers with an additional space of 35%, to enjoy the excitements of high stake betting. High limit play consists of video slots, progressive video poker, blackjack, and baccarat.
4. Harrah's Reno Hotel And Casino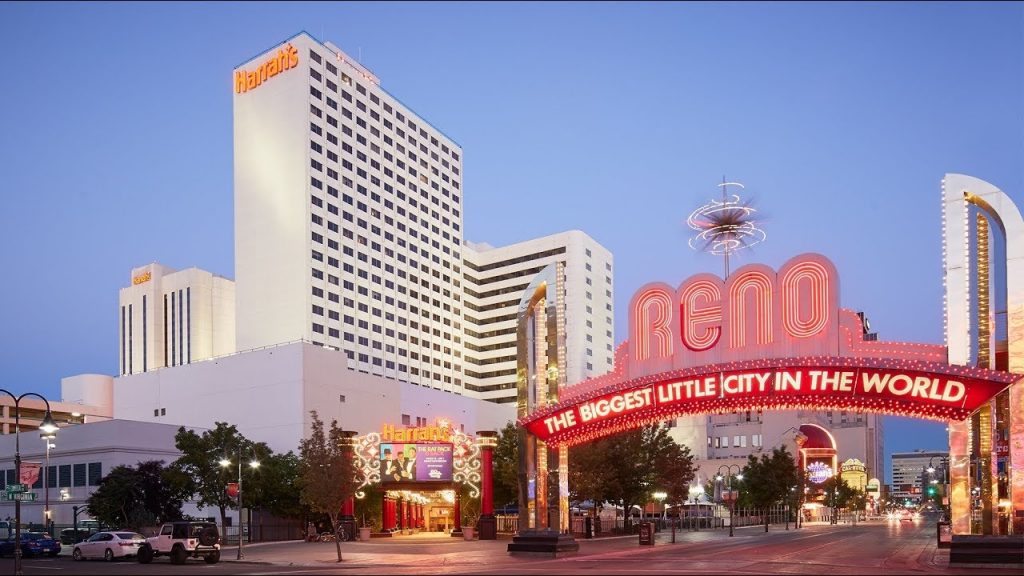 With rooms offering mountain and city views, the Harrah's is a few miles from the city's airport and a six-minute walk from the national automobile museum.
With a floor space of 60,000 square ft, Harrah's casino offers over 900 slot machines, with statewide progressives for excitement and big jackpot potential.
Harrah's Reno hotel and casino provide gamers with a wide variety of diversions and amenities, including an active nightlife with live shows, a wide range of dining options, a spa, and a swimming pool.
5. Eldorado Resort Casino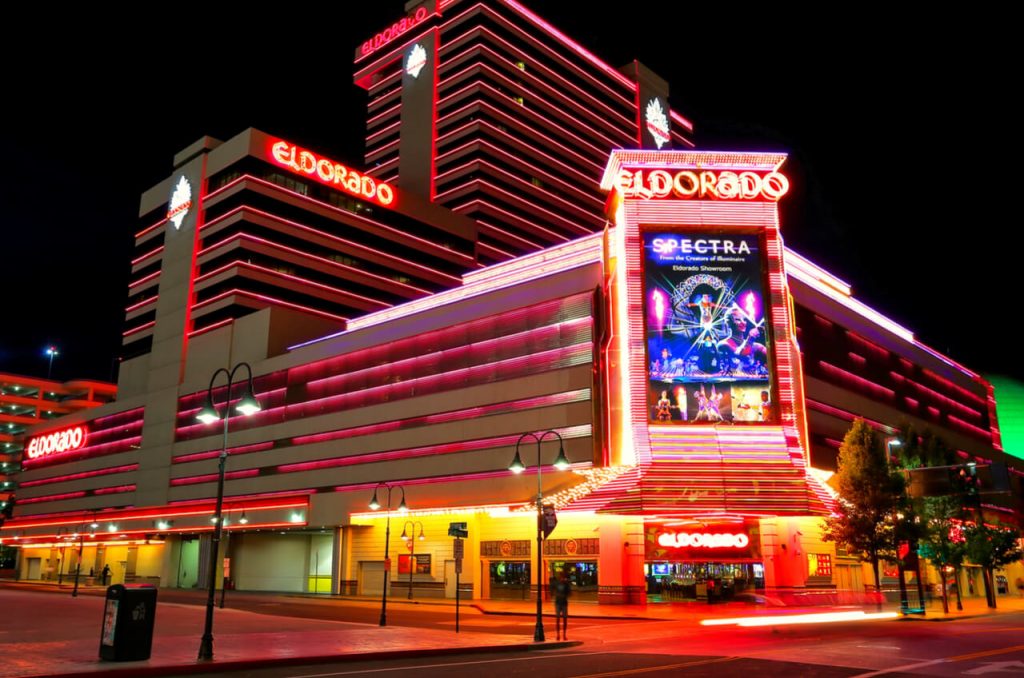 To visitors, the Eldorado resort casino is known for its plush and luxurious interiors. It has been in existence since 1973, with an excellent selection in rooms, plus family suites and Jacuzzi suites. It is connected via a closed skyway, and situated conveniently to the circus casinos and silver legacy. Guests can enjoy Broadway-style productions at the Eldorado Theater, see live bands at the brew brothers, and experience beautiful dining with award-winning results, while lodging at the resort's vast selection of suites. Eldorado resort casino is half a mile away from Reno's National automobile museum.
Being one of the largest in Reno, Eldorado resort casino offers 24hr access to a gaming space of over 80,000 square ft. It provides slot play including a $100 pull progressive and penny slots. Players are attracted mainly to the slots. It was once voted as the luckiest casino to bet in Reno polls.
6. Grand Sierra Resort And Casino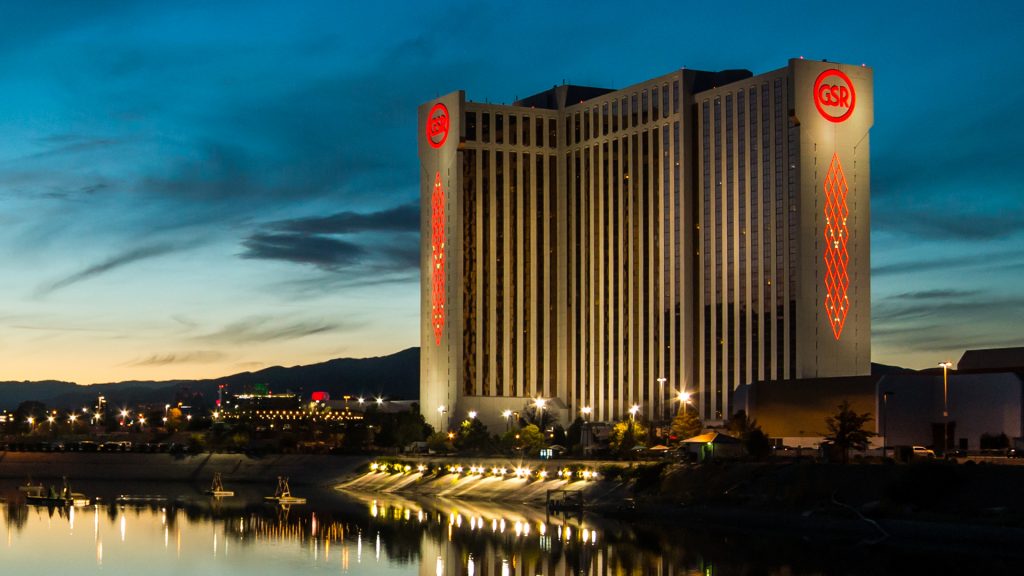 With a two-minute drive from the international airport, Grand Sierra Resort is located on the shore of the Truckee River, which divides downtown Reno.
With a large casino floor space of about 90,000 square ft., Grand Sierra resort and casino offer a lot of opportunities for sportsbook play, video poker and race, tables, and slots. The casino keeps things alive all through the week with their blackjack tournament on Mondays, and slot tournament on Tuesdays.
However, Grand Sierra resort and casino provides something special for sports and racing players with its 14,200 square ft. sportsbook, comprising special VIP viewing rooms, a two-sided wagering counter, and over 140 screens for a game and race viewing. It also offers an app known as the "William Hill Mobile Sports App" that once a gamer is signed in, provides him or her the opportunity to bet from any place within the state of Nevada.
The grand theater and onsite Lex nightclub offer a wide range of world-renown acts, which was a big reason why it was voted as the best Reno gaming resort in 2015 by Casino players. Bands and acts as diverse as Alice Cooper, Counting Crows, Rob Thomas, Billy Idol, and Alice in Chains, attracts concert-goers of all tastes and ages.
Other special activities that Grand Sierra resort and casino offers include a driving range, bowling alley, go-kart racing, and a simulated sky diving.
7. The Nugget Casino Resort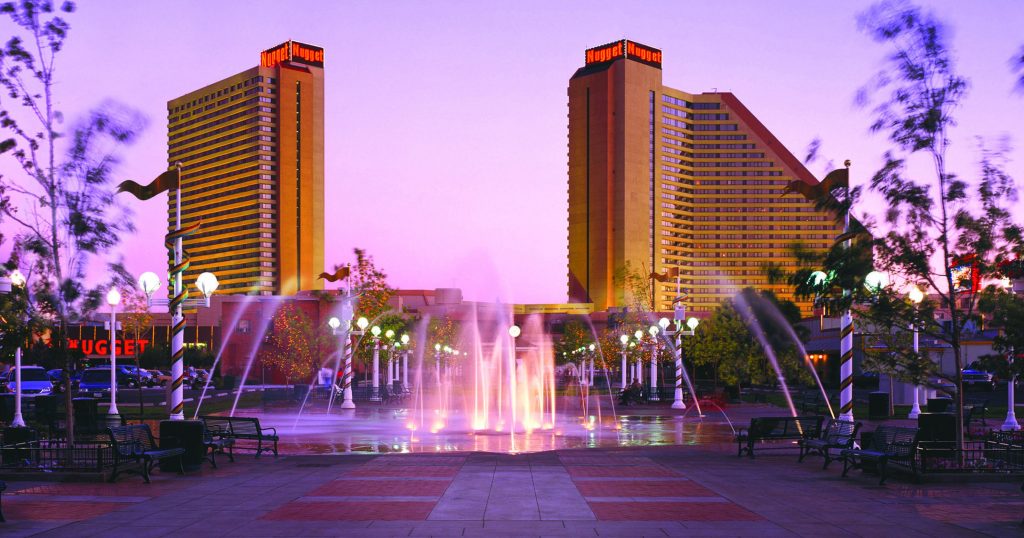 The Nugget Casino offers gamers with a floor space of over 52,000 square ft., filled with over 800 slot machines, plus wide-state progressives providing a lot of excitement and substantial potential jackpots.
One of the highlights of the Nugget casino gaming experience is the exceptional approach it has created to improve the excitement. Such an approach is the fire bet craps. Another variation is the three card poker progressive with a six-card bonus.
The Nugget Casino Resort offers weekly tournament play, whereby few are free to enter. They include keno, blackjack, and video poker. Take a moment from the gaming site with the nugget's applauded Rose ballroom and celebrity showroom, where you can watch live shows from some of the country's well-known artists.
Whatever happens, Reno will continue to provide a unique gaming destination for a gamer seeking an overwhelming experience. Reno gaming resorts offer a unique variety of recreation and outdoor sport with a blend of gaming options to choose from, all within the ease of access via international and national travel hubs.