Online poker is one of the most popular types of fun, and it has been for years. Wherever you look for these games, you will instantly get hundreds of different modes, variants, and types of games. However, most of them throw you right in the mix, without any steps for those new to the world of poker. Because of this, the games might be overwhelming for some users.
To tackle this problem, we present to you some of the best poker apps that are friendly to the beginners of this famous card game. Read on to learn more about them.
1. BravoPokerLive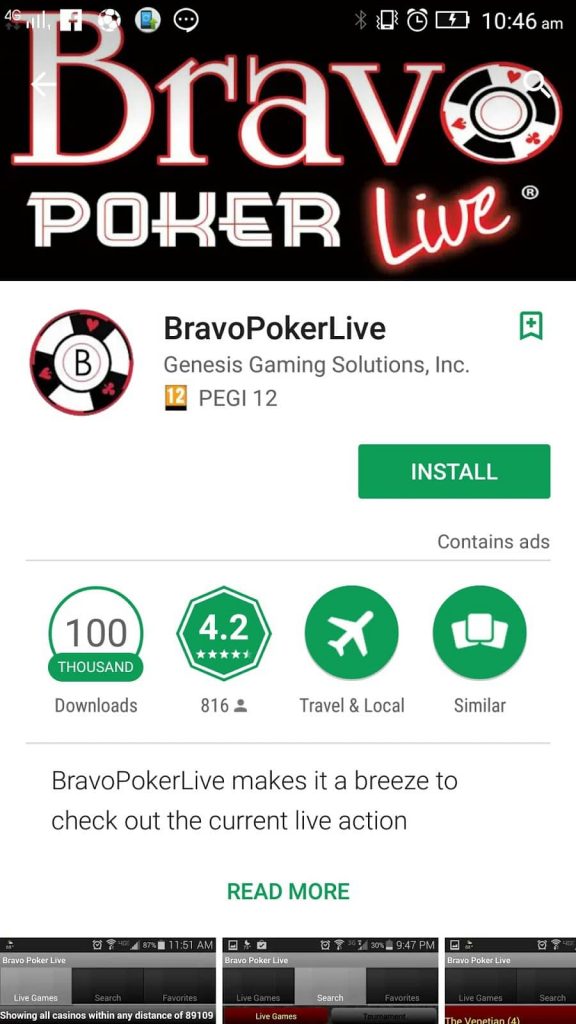 Platform: iOS and Android
This application is a great tool to stay updated on everything regarding the world of poker. Other than giving you news about this card game, it will show local tournaments in your area. It has more than 100,000 downloads on the Play Store alone, and it is very useful to get familiar with the game of poker and study different formats of the tournaments.
2. Poker Fighter
Platform: Android
If you are among the people who are complete newcomers to the game and have a wish to get the hang of Texas Hold'em Poker, Poker Fighter will equip you with everything you need to get the hang of the game and become good. You can play stimulating games with real hands, after which you will instantly receive feedback from the pros. A foundation like this will make you a champ in no time!
3. Poker Copilot
Platform: Mac and Windows
Poker Copilot is an application designed for those who want to improve their game, as well as to show you and teach you about the weaknesses and mistakes of the players on the opposing sides. The head-up display of this game is amazing, as it shows you the info on every player live. This is updated after each hand, quite helpful to decide what the best course of action is. The app also pays attention to your patterns and points out what you can and should do better. After such polishing of your game, you will be far better when playing for real.
4. Tournament Poker Coach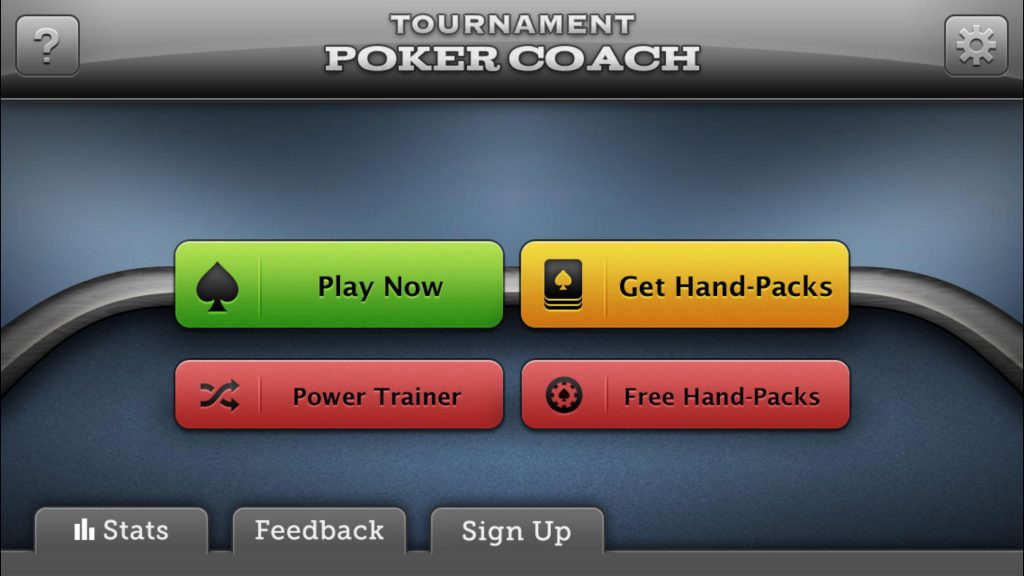 Platform: iOS and Android
Tournament Poker Coach is quite a similar way to number two on the list, but different enough. This is a risk-free opportunity to learn everything there is when it comes to playing poker the right way. You can play real-life games after which you are evaluated and advised by the coaches. For each thing you do right, you will get rewards. There are plenty of different structures and limits of tournaments, all with the goal to sharpen your game and prepare you for the real thing. It is a good solution for newcomers and those in need of skill polishing.
5. PokerGuide HD
Platform: Android
This app is exactly what its name suggests, a guide to poker. It is a great place to be if you are a beginner, as it has many awesome features to help you. A poker hand is a mode that ranks different poker hands from best to worst so that you learn what to play and when. Poker rules option will display the rules for a poker format of your choosing. From Texas Hold'em to Omaha, it has it all. Poker terms teach you the language used in the game and all the jargon that comes with it.  Poker tips are exactly that, and they are divided into three levels. Follow these to become the best you can. Standing hand chart will show you which hand you should play, as well as which you should definitely not. The blind timer will help you organize a game with your friends. You can set the timing of rounds, pause or speed up a game, and calculate the total time it will last.
Conclusion
If you use one of these to help yourself with poker skills, you will surely become a better player of this famous card game. What is more, we recommend that you try and explore each one of these and become a true master of poker.