Are you here for the reason I think you are? You're bored at home and looking for exciting things to learn about during this gloomy season of Coronavirus pandemic. Well, you've come to the right place. Our interesting video poker facts are entertaining, and might as well lead you to an exciting journey – to play video poker free online.
1. The First Game Of Video Poker Wasn't A Hit
William "Si" Redd invented the video poker games we know today. After many years of distributing jukeboxes and amusement game machines, Redd arrived in Reno, Nevada in 1967 to distribute slot machines for Bally.
It was at this point that Redd saw the potential for a new type of casino entertainment machine – one that offered games like poker, keno, and blackjack. At first, there was no interest among the players. Yet, Reddfound the tweak that made the video poker as famous as it is today. 
The success came when he changed the minimum winning hand from two pairs or higher to one pair of jacks or higher.
2. It All Started With The Jacks or Better Video Poker Game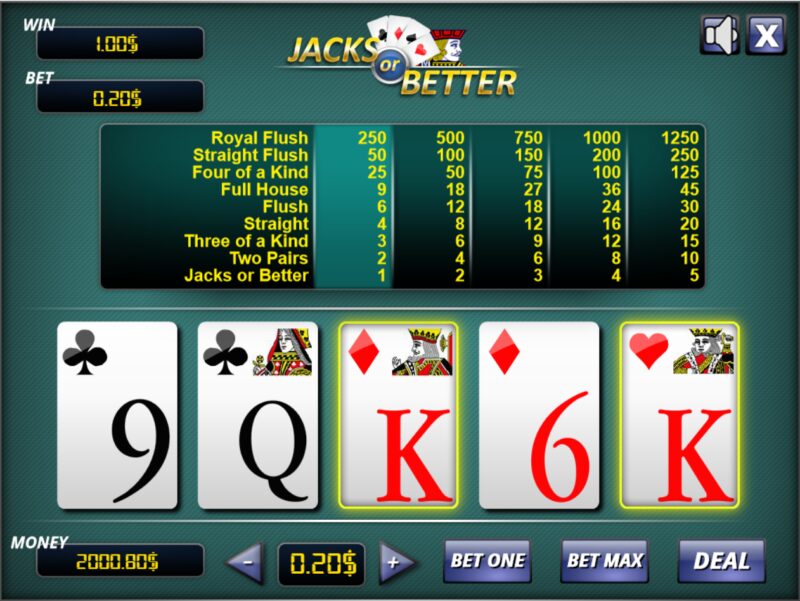 Yes, that small tweak created the most popular video poker game – The Jacks Or Better Poker game and made Redd's company, SIRCOMA, a household name. This video poker game is the original one that drew in the crowds and placed a video poker machine in almost every casino in the 1980s.
Now there are so many other video poker games to play online, like the free slots video poker Deuces Wild game, the Aces and Faces, or the Joker Poker game.
3. Redd Created Video Poker and Founded IGT
Without William "Si" Redd, video poker wouldn't be the popular game it is today. But that's not the only thing that would change if Redd hadn't come along – IGT wouldn't exist either. 
After the success of his video poker games made him rich and famous, Redd changed his company name from SIRCOMA to International Game Technologies or IGT as we all, gambling aficionados know it today!
Redd sold off his stake in IGT in 1986, but the company is still going strong more than three decades down the line. According to market research, IGT owns two-thirds of the USA slot and video game machine manufacturing. Redd was a pioneer.
4. Video Poker Has the Best Player's Edge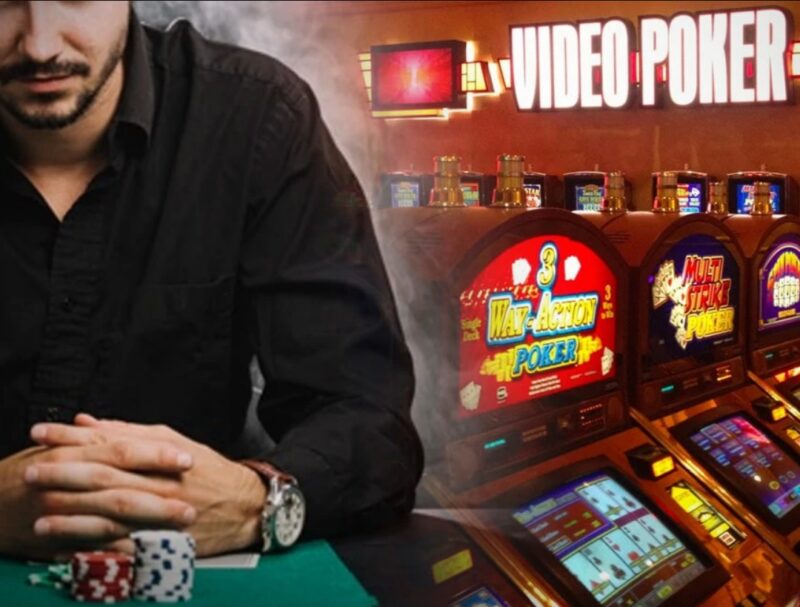 If you think slots offer high returns, you're correct. The average slot game offers anywhere from 2%-10% houses edge or 90% up to 98% RTP/player edge. This percentage means you'll get back anywhere from zł90 to zł98 on every zł100 on the slots in the long run. 
Slots are exciting, but video poker is even better. Thanks partly to Redd's little tweak, your odds of winning are much higher with video poker with an RTP of 95% up to 99.5%.
5. You Can Play Video Poker From Almost Anywhere
Whether you're on your mobile phone, tablet, or PC, it's easy to play a game of video poker from almost anywhere. Seeing as video poker offers players one of the best RTP-s when compared to other casino games, it's one of the best games to start your gambling journey.
"If you'd like to play for real money, just be sure to select a legitimate online casino to play at," says Jacek Michałski from Kasynos.Online. He's a professional gambler with years of experience at online casinos. Nowak is also the editor at Kasynos Online, where he uses his knowledge to advise players on safe online gambling and casino strategy.
You don't even have to play for real money; you can play video poker free online too, find out more about video poker free online games or try out free slots video poker Deuces Wild in a trustworthy online casino.
6. Not All Video Poker Games Are What They Seem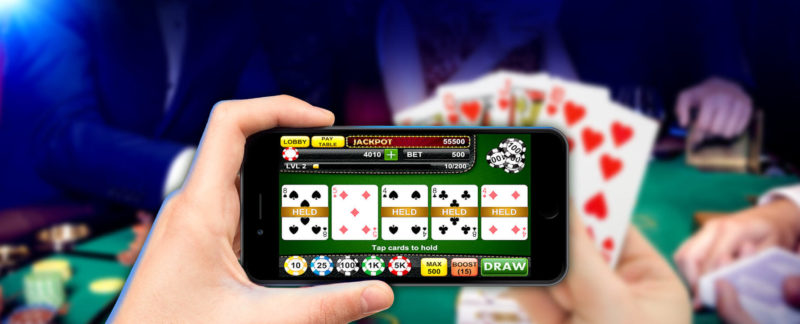 Video poker machines aren't created equal; there are 2 classes of video poker machines: Class II and Class III. The latter comply with strict regulations and are more common in legal casinos in Cities like Atlantic City, Vegas, or the like. Class II machines are more common in less strictly regulated casinos because they don't use an RNG (random number generator) to play out the outcome of the game. This means it won't give you a solid RTP, and thus, fair play is out of the window.
7. The Record For Hands Played Per Second Is 0.62
Dr Antonius holds the record for the single-machine with 2262 hands per hour/37.7 hands per minute/0.62 hands per second. He earned the single-machine title on the 1st of November 2017 from Ken, who still holds the record for the double-machine with 2544 hands per hour/42.4 hands per minute/0.707 hands per second. 
Perhaps if you practice enough video poker free online games, you might be able to steal both the records?
Conclusion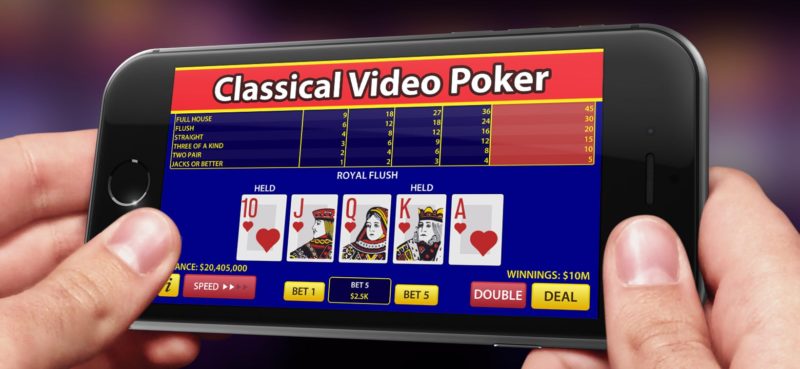 You don't have to be a professional or have a lot of money to play video poker free online. A large variety of video poker games are available online like the free slots video poker Deuces Wild game.
Finding and playing them is an excellent way to combat boredom while you are at home during Coronavirus lockdown. Plus, now that you know these interesting facts about video poker, you can appreciate Redd and the first-ever video poker games he created even more.