For most punters, high-stakes poker is an unfulfilled dream. Being able to sit at the same table with Phil Ivey, Daniel Negreanu, and other richest poker players requires hard work, perseverance, lots of playing experience, and a huge gambling budget that not everyone can afford. On the other hand, after years of playing and trying out low and medium-stakes poker, high-stakes poker can really become your reality. This way you can secure a gambling budget that will be your ticket to the world of high-stakes poker.
Wondering where it is best to play high-stakes poker? In the following paragraphs, we will direct you to the most important things you need to make sure that this poker is the right thing for you…
What's High-Stakes Poker?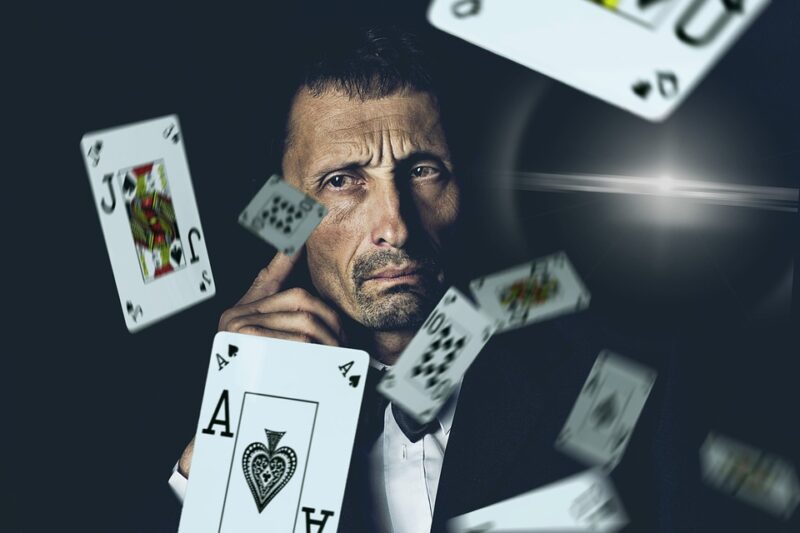 Most people think that online poker is mostly based on playing low and medium-level poker. However, there is an increasing number of websites, i.e. online casino operators, who offer you poker at high stakes. Some of them set limits (a bet of, say, $ 2,000 per hand) which can potentially provide you with an incredible gain if you are lucky. But there can also be a huge loss if that same luck turns its back on you.
If you have had a chance to watch the famous High Stakes Poker show, it is clear to you that high-stakes poker involves a lot of money. It is not uncommon for high-stakes poker players to enter the game with as many as a million dollars. But yes, they can actually afford it.
Whether they mastered poker bluffing or reverse bluffing is one of their favorite ways to reach the finish line, we don't know, but we do know that they have mastered winning combinations in poker and enjoyed the most popular poker games for many years. So they have the technique wrapped around their little fingers.
We will now better explain what high-stakes poker is. It is about the amount a player puts at the beginning of one hand. Clearly, you need two things to consider. First, you need to have a large gambling budget and you need to be prepared to spend it quickly. Secondly, you have to be an experienced poker player because high-stakes poker is not for beginners, and remember that well!
What Does It Take to Become a High-Stakes Poker Player?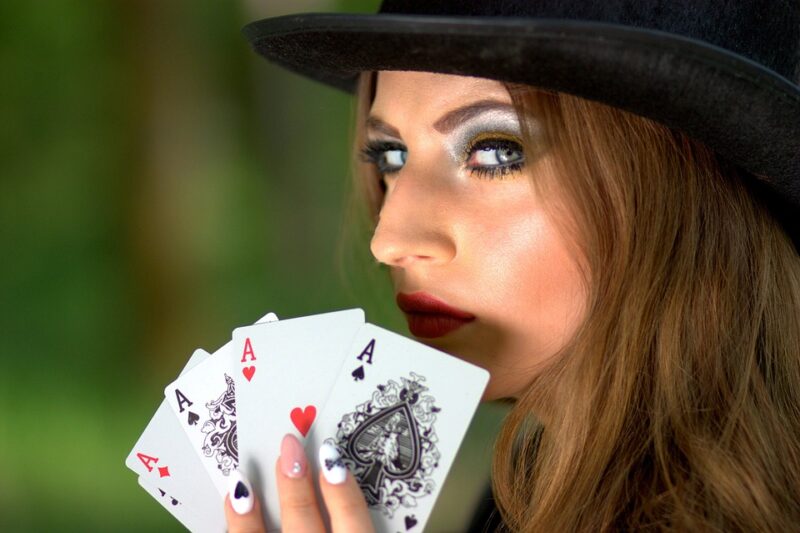 Big gambling budget. The average high-stakes poker player will have a budget of at least 500,000 euros/dollars, and the best will have millions. You need big figures because, as you know, luck is changeable. High-stakes players must be able to withstand a loss of several thousand in one session.
Keeping a close eye on high-stakes poker. There is no denying that high-stakes poker provides an amazing experience, even when just observed. Looking from the side can be very educational because it can give you an insight into how professional poker players think before making a decision.
Having self-belief. If you want to be at the very top of poker, you must have unwavering confidence in your abilities. There will be days when you will lose a lot and then you will start to reconsider your choices. However, don't forget that the next time you play high-stakes poker, you have the opportunity to turn things around. Learn to recognize and then appreciate your table skills.
Discipline is key. You really have to have discipline when you play. When it comes to low stakes, a bad call or too high a bet can only cost you a few euros or dollars, but if you lose patience and do something reckless in a high stakes game, you can lose thousands.
Where's the Best Place to Play High-Stakes Poker?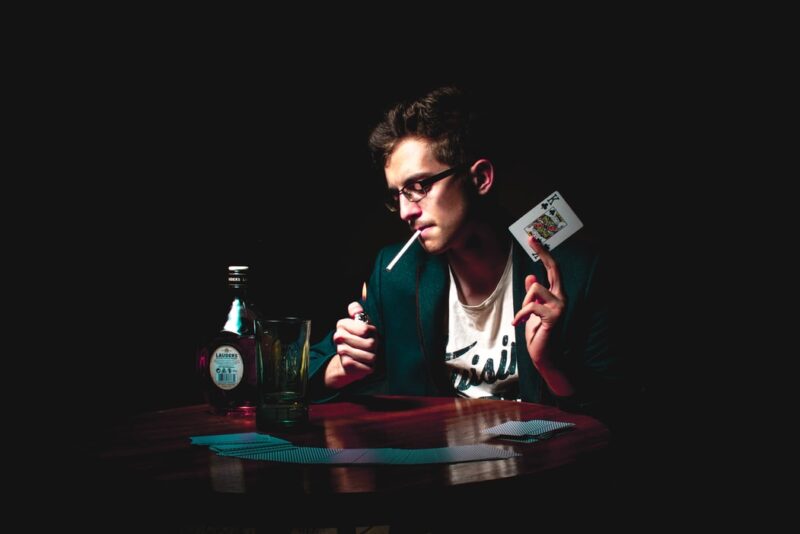 When you play high-stakes poker online, you have the opportunity to choose from one of the most prominent online casinos. On the other hand, there are websites that you should avoid both because of inadequate customer support and because of poor payment terms. Google, read forums, visit sites that review casinos such as TopCasinoExpert.com… We will not deal with bad online casinos, but we will state what the real ones should have, i.e. those that proved to meet all expectations. They are distinguished by the following criteria and offer:
The best kinds of poker games (Texas Hold'em, Omaha Hold'em, Hi-Lo)
Great prizes
Generous welcome bonuses
How to Play High-Stakes Poker?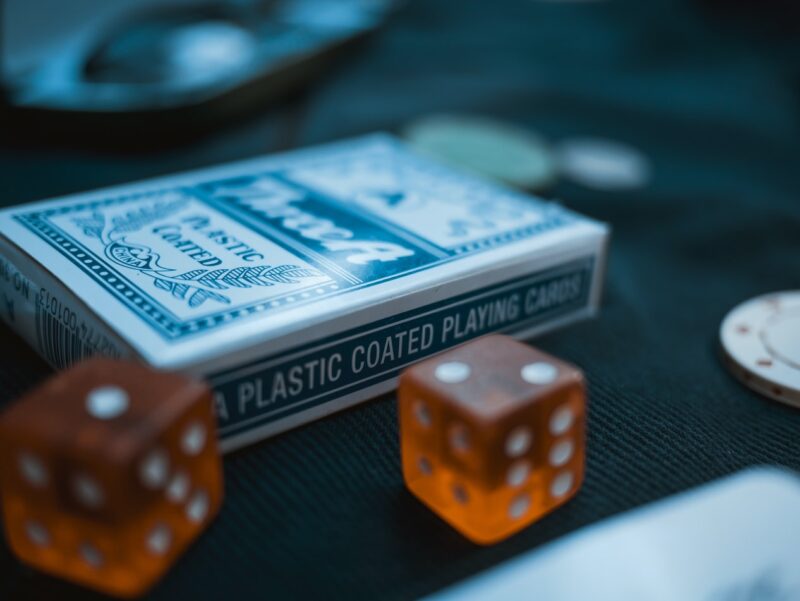 You will start by choosing one of the websites that meet the criteria we have listed above. After that, you will enter the basic details and make an initial deposit. The next thing you will do is look at which high-stakes poker games are available, and you will choose the one that suits your affinities.
Are you interested in tournaments? Don't worry, we have covered that part as well. High-stakes poker tournaments are marked as tournaments for which you need a larger amount of money. To access them, you will need a registered account on the site in question, along with the funds available to pay the registration fee. After that, just one click separates you from the selected tournament.
The best poker players are constantly striving to improve their skills. Do your best to do the same. Don't allow yourself to just stand still, but develop at the same pace as the development of the poker game itself. You yourself have witnessed that the poker world, especially the online one, is constantly evolving. New types of games, innovative rules, and new ways of playing are constantly emerging. You have to be up to date to play the best you can. And whether you are going to play high-stakes online poker or decide it is better to play live, it is up to you.
Those who prefer a slower and more careful approach to the game will prefer to play live, while those who enjoy the fast game mode will still stay in the online world. What group are you in?